Howdy, y'all!
Joe Hills here, with help per usual from our community liaison ThatTommyBoii!
This will be our final newsletter of 2022!
I think that these have been really helpful for keeping me organized each week, and I hope you're getting something out of them too!
Please leave any feedback you have in Joe Hills Meta > #feedback-newsletter on our Patreon Discord!
Our first newsletter of 2023 will be on January 9th. We'll be off the next week in observance of Martin Luther King Day,  and will resume our regular Monday publication schedule January 23rd.
Quarterly meeting for January 2023
Our next Quarterly meeting is January 21st at 11am US Central time.
More Discord channels
To ensure your idea gets added to the list to be considered at the meeting in mid-January, please post your suggestion with the following format.
[channel] Channel name
Overlap: justification for why this overlaps with my interests in a way that isn't better left to be owned by a community member elsewhere
Plus: any other notes that can be read quickly during the meeting.
Channels submitted for consideration:
Dwarf Fortress
Food
Space
Spam things you wrote
Pokemon
Please add more!
The actual list will end up in the January 9th newsletter before the next Quartly Meeting, so please try to have your suggestions in by January 8th to Joe Hills Meta > #feedback-more-channels
Upcoming Community Events
December 28th: DS9 New Years Parade build contest
Team Radical will be hosting the Deep Slate Nine New Years build contest at noon US Central time on Wednesday, December 2022.
If you'd like a space on the parade route, please let us know in the Activity Sign-Ups >  #dec-28-new-years-parade channel.
December 29th: HermitFan UHC qualifiers
Our second and final HermitFan UHC qualifier will be held on Thursday, December 29, 2022 at 2:00 PM US Central time, and will be organized and run by Yirrgzmb, with Tommy streaming the action.
More details about the HermitFan UHC can be found in issue #28 of this newsletter.
Upcoming Stream Schedule
Thanks for your patience with the uncertainties of holiday planning so far this season. I'm still attempting to maintain my regular five night-a-week schedule as best I can, but here's a few things to note this holiday season:
Today's HHH will not occur at the usual time due to an embargoed Zedvancement group recording
This year's Christmas Carol streams:

Stave II: Monday, December 19th at 8:30pm US Central Time
Stave III: Tuesday, December 20th at 8:30pm US Central Time (yes, I know I normally take Tuesday off, but the holidays are weird)
Stave IV & V: Thursday, December 22nd at 8:30pm US Central Time

No streams due to Christmas obligations on December 23rd, 24th, or 25th.
No streams due to New Years obligations the evening of December 30th, 31st, or the morning of the 1st.
One of the biggest take-aways from the Empires Crossover was the importance of streaming more when the Euro-crowd is awake, so I'll be trying to do more bonus streams earlier in the day next year.
Pinball FX3 Weekly Tournament
Black Rose for December 2022
Congrats to Toxxic Glitter for his first win of 2022!
It's also his final win of the year as week-long pinball tournaments have concluded for 2022.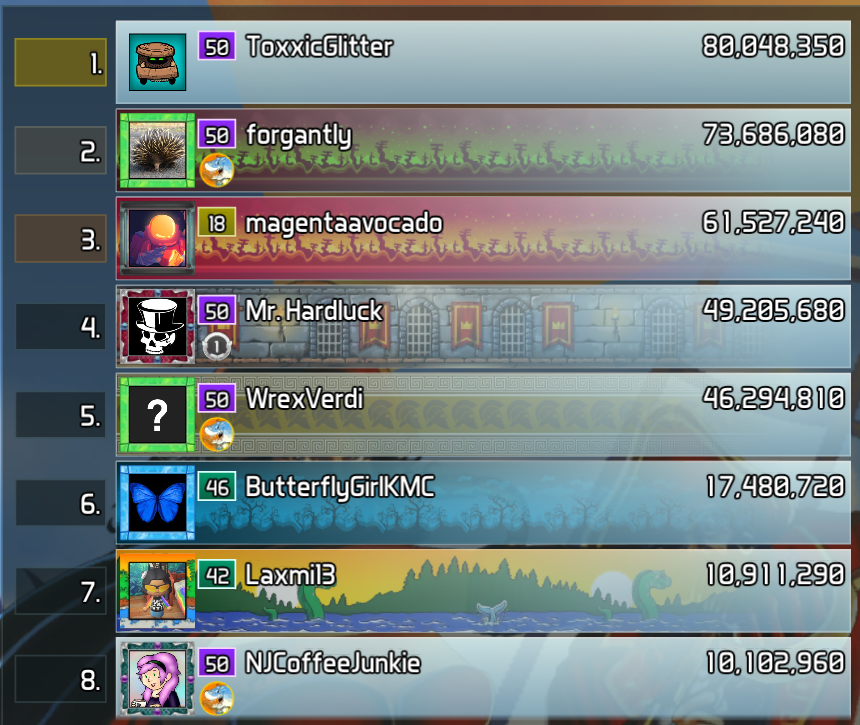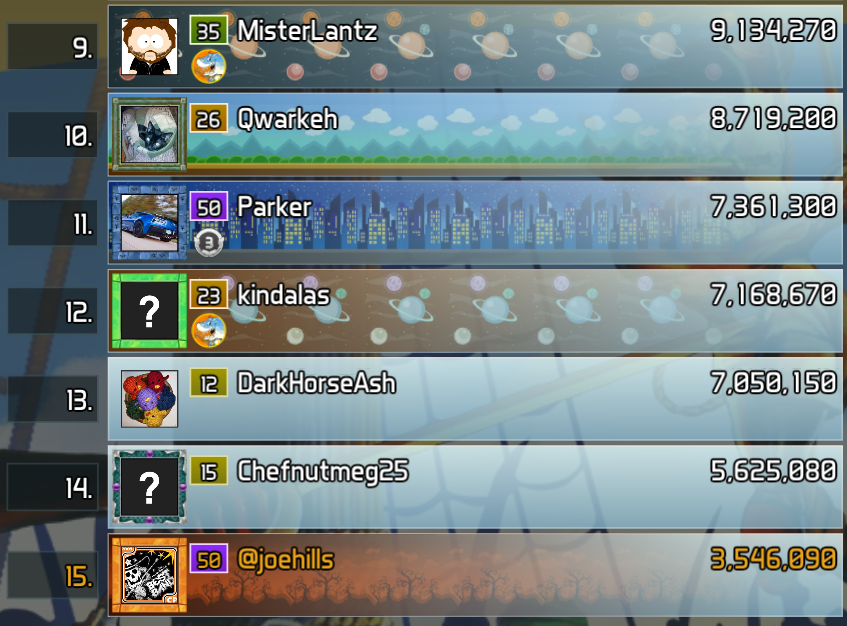 2022 results
In 2022, Forgantly was our winningest competitor with 18 weekly wins!
Mr. Hardluck and Wrex Verdi tied for 2nd, with two weekly wins each!
Here's the tables we played this year, and who won each. You'll see some repetition as we played more games than there are tables.
Creature from the Black Lagoon: Parker
Monster Bash: Forgantly
Medieval Madness: Forgantly
Junk Yard: Kindalas
Getaway: High Speed II: Forgantly
Attack From Mars: Mr_Hardluck
Black Rose: MisterLantz
The Party Zone: Forgantly
Theatre of Magic: Forgantly
Champion Pub: Forgantly
Safe Cracker: Joe Hills
White Water: Forgantly
Hurricane: Forgantly
Red and Ted's Road Show: Mr_Hardluck
Cirqus Voltaire: Forgantly
No Good Gofers: WrexVerdi
Tales of the Arabian Nights: Forgantly
Space Station: Forgantly
Doctor Dude and his Excellent Ray: Forgantly
FunHouse: Forgantly
Creature from the Black Lagoon: WrexVerdi
Monster Bash: Forgantly
Medieval Madness: Forgantly
Fish Tales: Forgantly
Junk Yard: Forgantly
Getaway: High Speed II: Forgantly
Attack from Mars: NJCoffeeJunkie
Black Rose: ToxxicGlitter
Pinball Tournaments in 2023
Our Pinball FX3 tournaments will resume the week of January 9th, 2023.
If folks have the chance to pick up the Williams Pinball FX3 packs cheap on the Steam Christmas sale, they can do so with confidence we won't be switching over to the new mac-compatible Pinball FX for at least half a year.
Even if the new version's steam launch surprises us by launching earlier, we'll test its tournament-readiness with hour-long on-stream tourneys until the summer.
If it turns out that the new Pinball FX isn't tournament ready by this summer, we'll extend the Pinball FX3 tournament series deeper into the year and re-assess as appropriate.
Notable Streams this week
Upcoming conventions
I hope to see some of y'all in March for Tennessee Game Days Spring!
Until next year, y'all!
Thanks so much for hanging out in 2022. I'm confident 2023 can only be an improvement!
This has been Joe Hills from Nashville, Tennessee. Keep adventuring!