Howdy, y'all!
Joe Hills here, writing as I always do from Nashville, Tennessee with help from our community liaison, ThatTommyBoii!
HermitFan UHC announced for Noon Central on January 22nd!
Several Hermitcraft communities are organizing a cross-server UHC!
This "Hermitfan UHC" will be a group event, with four players from each community playing as a team against the other communities for bragging rights.
Player Selection for our Community
Every community may determine their own criteria for selecting their players.
This community will use the following criteria:
ToxxicGlitter and Yirggzmb will each host a UHC between now and the end of the year, in which only contestants who will be available January 22nd may compete.
The top two players from each event will win a slot in the HermitFan UHC.
The next two runners-up from each UHC will serve as alternates in case any of the winners availability changes before the big event.
Entry is open to $10+/mo patrons
Toxxic's qualifying round has been scheduled for December 3rd at 11am US Central time, with details in Activity-Sign-Ups > #dec-3-uhc-qualifier.
Yirggzmb's will be later this month with details to come.
Tommy or I will try to stream those two events for all to enjoy!
Participating communities
The current list of fan communities/patreon servers participating (subject to change):
Cubfan
Etho
GeminiTay
Impulse
JoeHills
Mumbo
Scar
Vintagebeef
xBCrafted
Zedaph
Empires adventures continue!
Weekly Pinball Tournament
Junkyard results
Congrats again to Forgantly!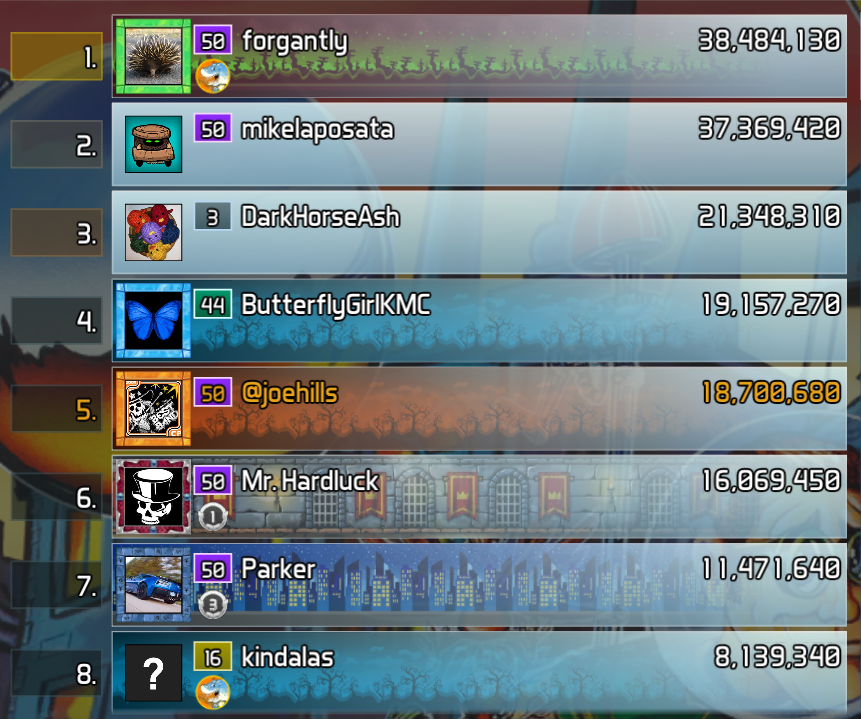 Getaway: High Speed II
This game is not subdued, it's as intense as Steve Ritchie can make it!
Minecraft Servers
Everstorm Obituaries
While trying to set up in spawn village, a zombie broke down the door and stabbed Chefnutmeg in the back with a pickaxe.
This week's big streams
Dracula!
Crafts!
Upcoming conventions
I hope to see some of y'all in March for Tennessee Game Days Spring!
Until next time y'all…
This has been Joe Hills from Nashville, Tennessee. Keep adventuring!