Howdy, fall!
It's autumn! The leaves are changing, and so is your face. I see that smile! Yay!
Staff Roles page added to the site!
I took some time today to write up descriptions and responsibilities for the different roles of folks on staff here.
Feel free to check that out at https://joehills.net/staff-roles/
Discord prune complete, vacation mode active!
I've restructured the Discord and enabled vacation mode per the plan outlined in Newsletter #21.
The only deviations from the plan were:
Had to create a new category called "Yet Another Zone of Archived Rooms" after the first one filled up. I didn't know categories could even get full, but live and learn, I guess.
Decided to keep the Friend Codes room writable to facilitate activity in the #players-wanted room.
Thanks for your patience while we give all this a try! I already feel like I've got some extra brain cycles free, and hope to re-invest them in the future of this community and my creative work over the course of the next month.
Minecraft Server News
Upcoming petitions for DS9 & modded:
If you need something, show up and let us know!
Our next two server petitions sessions are scheduled for:
October 1st at 2pm US Central Time
November 5th at noon US Central time.
DS9: Halloween parade sign-ups now open!
As of this writing, we have about half the parade float slots filled for the October 29th Halloween parade build contest.
Our guest judge will be Halloween enthusiast and expert Lucy Western voice actor BadgerSpanner!
Sign up now in Activity-Sign-Ups > #oct-29-halloween-parade
Toxxic's Modded Server Progress
Toxxic sent me the world configuration and mods list for his upcoming server, and I will be setting up a test world for him to review this week.
If all goes well, we'll be launching soon!
Signs of Autumn!
Tennessee Game Days Fall 2022
I had a great time at Tennessee Game Days last weekend! You can see photos and my thoughts on some of the games I played in this series of tweets:
Having a lot of fun at @TNGameDays!

Just played two games of The Isle of Cats. My 9yo and I liked that it comes with a streamlined simplified ruleset called "family mode" to help new players hit the ground running.

Also, the printing on the inside of the box lid is fantastic. pic.twitter.com/PQKkA5lQiJ

— Joe Hills (@joehills) September 24, 2022
Tennessee Game Days Spring 2023 is coming up March 3–5th!
The best way to be alerted when tickets go on sale is to sign up for their newsletter at: https://tngamedays.com/email.html. Tickets sell out quickly, so keep an eye on that!
We've also got a channel for folks looking to coordinate their TGD travel  on our Patreon Discord under Meet-ups > #mar-3-5-tgd-spring-2023.
Weekly Pinball Tournaments
Tales of the Arabian Nights results
Congratulations to Forgantly! Tales will be told of his victory!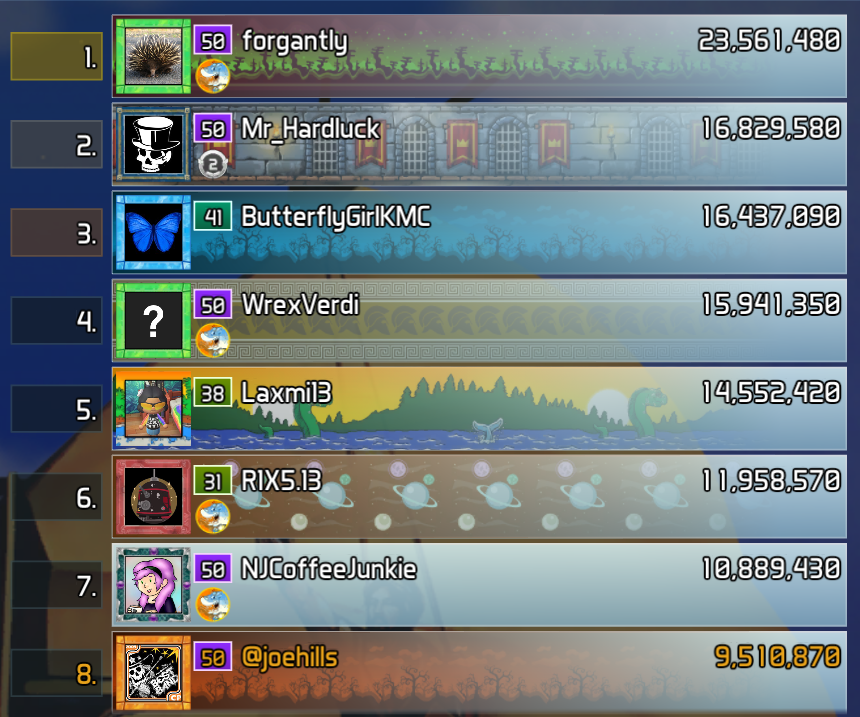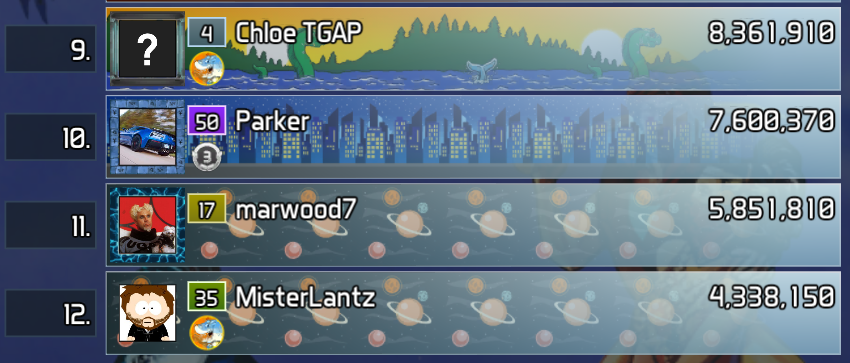 This week: Space Station!
It's an old-school space-themed pinball table by Bally Williams. Tommy says it is out of this world, but I don't think he has actually played it. Find out for yourself! Tournament details are in Activity Sign-ups > #weekly-pinball-tournament
Meet-ups and Conventions
No confirmations yet on the October meet-ups, that's in my queue for this week. Here's the conventions I will definitely be at, though:
Upcoming conventions
Upcoming streams
Expect a lot of bonus streams the next two weeks in advance of my trip. I can't promise when they'll be, as I'm working around the royal collars, but I have a lot to get done!
Until next time y'all…
This has been Joe Hills from Nashville, TN. Thanks to ThatTommyBoii for his help as always!
Keep adventuring!