Howdy, y'all…
Joe Hills here, writing as I always do in Nashville, Tennessee.
The last few weeks have been trying for the Hermits and the broader HermitCraft community as we mourned the passing of our colleague and friend TinFoilChef.
Thank you so much to everyone who took time to remember TFC these last few weeks, and for y'all's patience with the Hermits as we navigate tragic uncharted waters.
I personally believe that when someone who has touched our lives through their good works passes, a burden falls to us to attempt to carry on some small fraction of that good in how we live our own lives. While TFC's impact on the world was great, he was loved by so many that I do not find that burden intimidating. Rather, I find it reassuring that such a large number of us will share it.
There is much to do, let us begin.
B'hala Build Contest Complete!
I was heartened greatly this weekend by the incredible and creative builds that our community collaborated on over the last two months around the Deep Slate Nine SMP's temporal anomaly.
The builds were so competitive, I'm glad I didn't have to choose between them. Thanks again to our three brilliant judges, M. Ebel, Janey Laney, and WesWilson for your insightful commentary and questions!
Results
As per tradition, the builds were ranked and given priority to select which upcoming holidays they might host parades for.
Not Kansas: Halloween
Earth Kingdom Outpost: Earth Day
Team Radical: New Year's
Holland: Van Gogh's birthday
Team Gaymer: Pride (early June)
KindaToxxic: GroundHog Day
Team Blackwater: Kentucky Derby
Team Shiny: Yuri's Night
Team Lotus: TBD
Team Deztiny: National Intern Day
Warden Hunters: Carl Garner Federal Lands Cleanup Day
SCP: TBD
Thanks again to every team for all their hard work! Y'all really make this server vibrant and beautiful!
Pinball FX3 Tournaments
I'm also delighted to report that more folks have been coming together the last couple weeks to play in our pinball tournaments!
The last two tables we played were particularly fast and brutal, so for this week's tournament I'm excited to shift gears with Red and Ted's Road Show!
Road Show's storyline involves traveling East to West across America, and it was intended to take all but the most skilled players more than three balls to complete. It was one of the first pinball machines to feature the ability to continue your progress by adding additional coins. As Pinball FX3 doesn't support shoving coins into your computer, I've set this week's tournament options to allocate each player nine balls instead of three. Hopefully this provides y'all a welcome break from the breakneck speed of the last couple tables.
Let's see how y'all did on those!
Safecracker
This was a weird one, but thanks for giving it a try!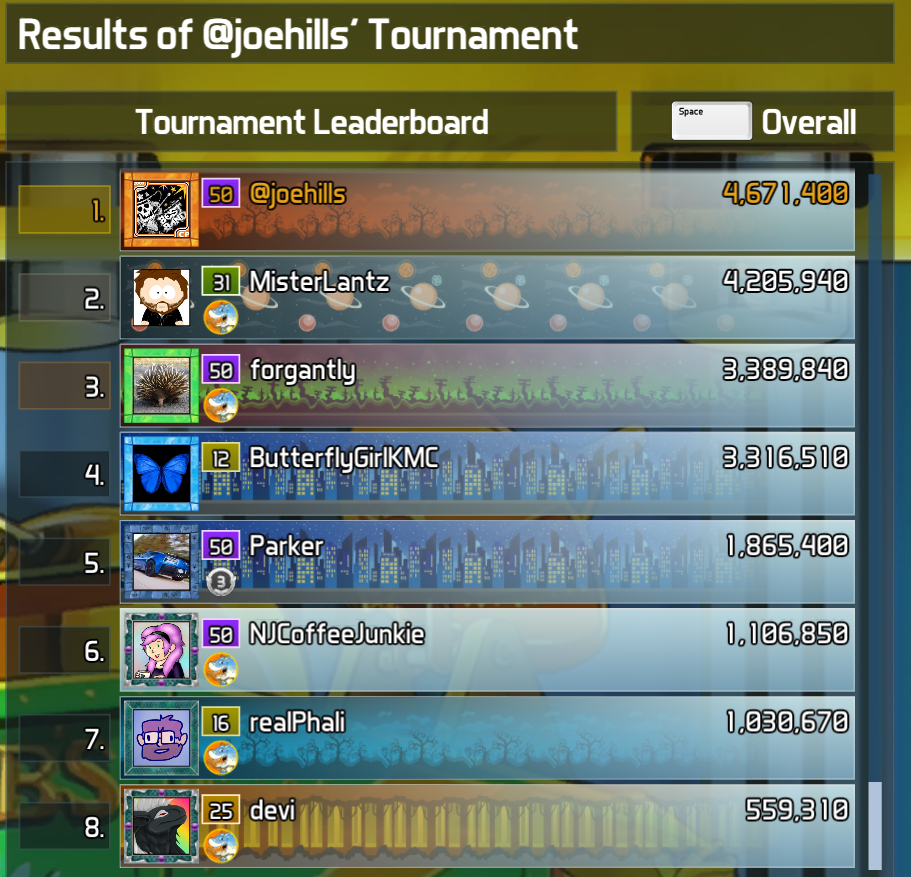 Whitewater Results
Congrats to Forgantly for taking the lead on WhiteWater with an impressive 126million!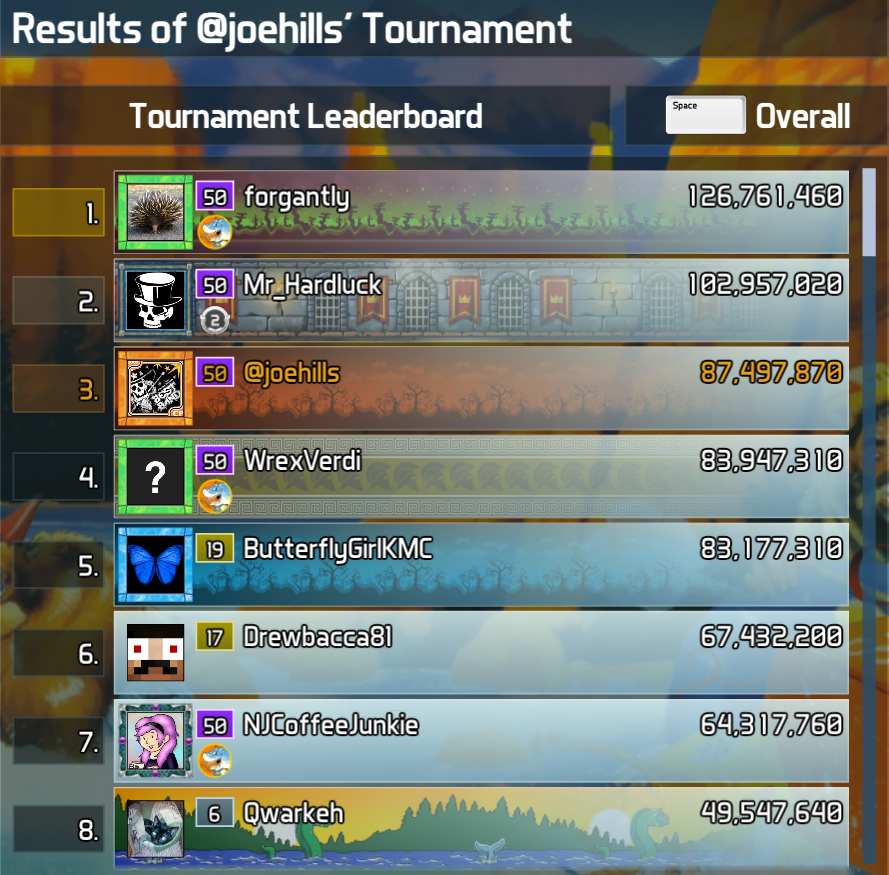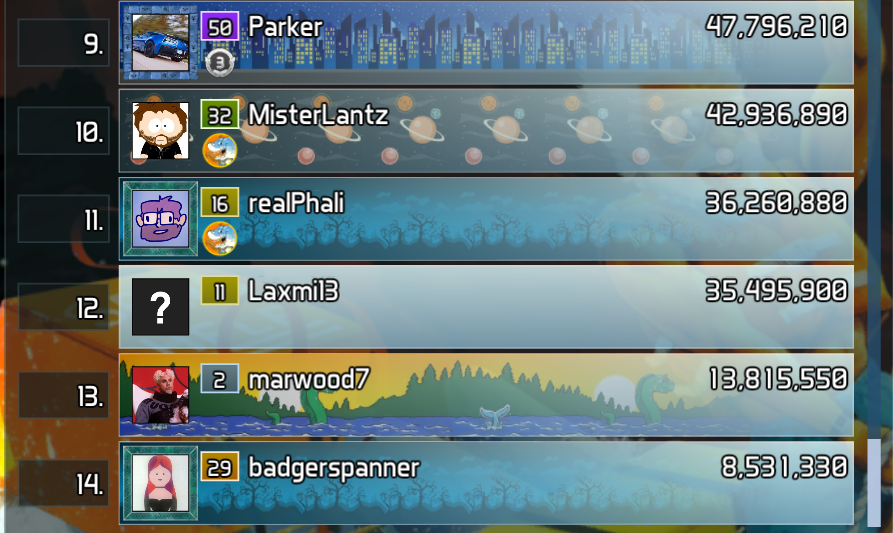 Hurricane Results
Double Congratulations to Forgantly for also winning last week's Hurricane tournament with a score of 28million!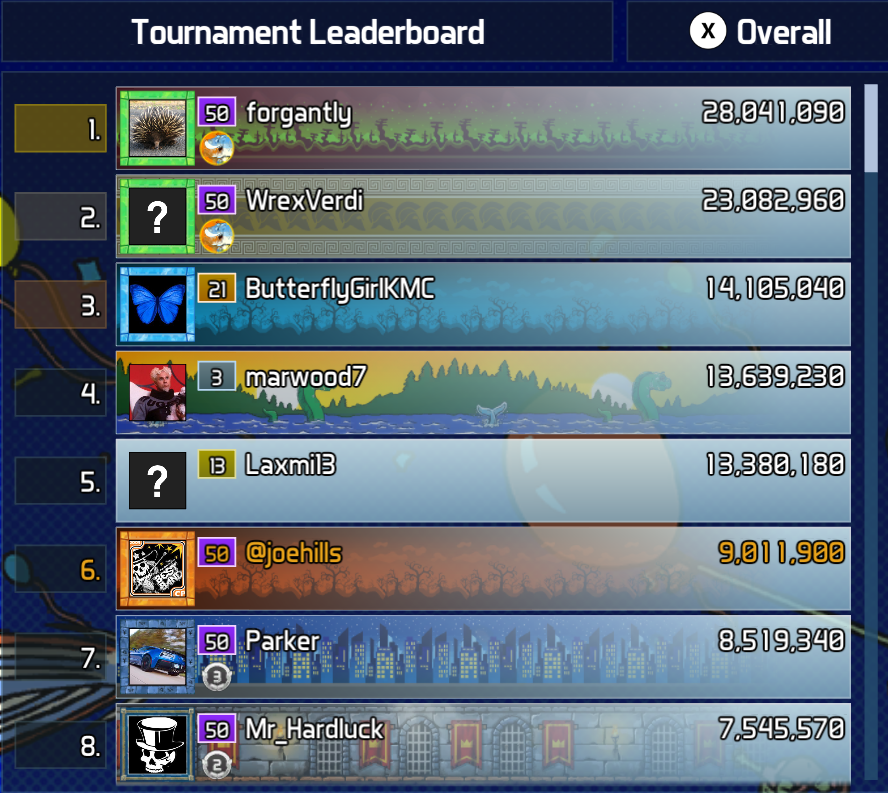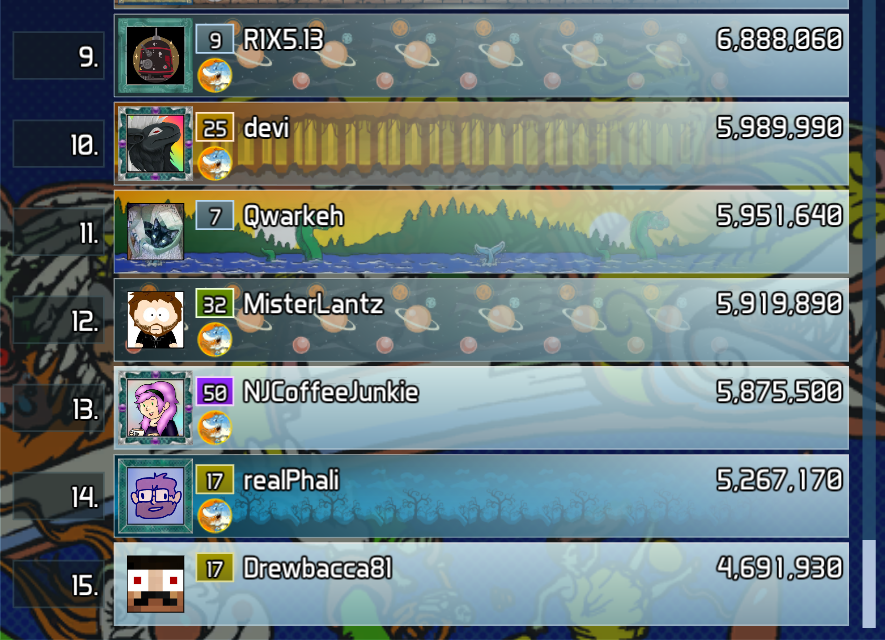 Server Petitions
VODs and minutes for server petitions will henceforth be posted to a new website category: petitions!
This should make it easier for folks to find those documents without having to scroll through entire newsletters like this one. Here's direct links to the last couple month's entries:
Everstorm Server Obituaries
Final July Obituaries
SuperStone jumped after a skeleton into the void on his way to the dragon fight.
Lyric was not as prepared for the dragon fight as they thought they were.
Magenta felt the sweet embrace of the void after freeing the End
August Everstorm Obituaries
Magenta got cocky and thought she could beat the skeleton at its own game
RIP Haiden he died going very fast which is cool I guess
Chefnutmeg died to Skelly while setting up an outpost bolt hole
Upcoming September 17th 2022 Quarterly Meeting Agenda
Discord channel culling – Joe
Discord vacation mode – Joe
Modmail documentation and tutorial

 – Em and Dahlia

Clarify rules and structure – Phali

highlight rules channel
establish staff and roles more clearly
notify current members of rule updates/changes
implement start screen to introduce rules

Clarify what constitutes hate speech or images in rules – Maahes
Meet-ups and Conventions
Confirmed upcoming conventions
2022
2023
Until next time, y'all…
Thanks as always to our Community Liaison ThatTommyBoii for helping me compile this week's news!
Keep adventuring!