Howdy folks!
It's Tommy time! Community Liaison ThatTommyBoii reporting for newsletter duty! It's always such a joy for me to be able to write to y'all, so let me get right into it!
Pinball FX3 Tournaments
Our weekly pinball tournaments continue on and everyone is killing it! It's so awesome to see folks participating in such a fun game, let's see how y'all scored!
Red and Ted's Road Show
This table seemed like quite the trip! Congrats to Mr.Hardluck for the win with an insane 919 million score!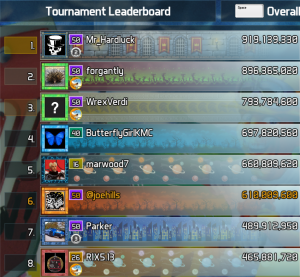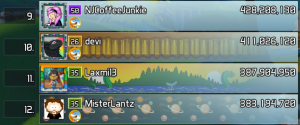 Cirqus Voltaire
53 million points is nothing to joke about, another win for Forgantly shows he's not clowning around!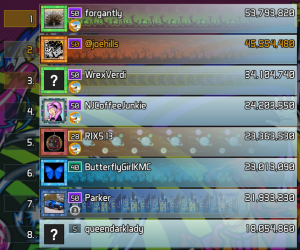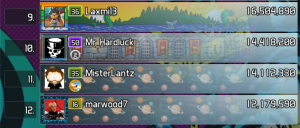 This week's table
If you've been reading this newsletter and have yet to join in the pinball fun what are you waiting for? Go-fer it! This week the table is No Good Gofers, you can find more information on how to compete in Activity-Sign-Ups > #weekly-pinball-challenges.
And if you're not in Joe's community discord, you can join us by supporting him on Patreon!
Fall Quarterly Meeting 2022
Those of you following the newsletters and announcements in the discord will know we've got some changes coming up. We've have a lot to discuss in our Fall Quarterly Meeting.
That's going to be on this Saturday, September 17th, at 1pm US Central time.
Here's our current agenda, if you have any items you'd like to request please do so in Joe Hills Meta > #next-quarter-new-business-requests. Thanks!
Discord channel culling – Joe
Discord vacation mode – Joe
Modmail documentation and tutorial – Em and Dahlia
Clarify rules and structure – Phali

highlight rules channel
establish staff and roles more clearly
notify current members of rule updates/changes
implement start screen to introduce rules

Clarify what constitutes hate speech or images in rules – Maahes
Formally add "no celebrating any deaths" to rules – Tommy
Minecraft Servers
There's not too much to report on for some of the servers, but let's check in anyways!
Deep Slate 9
The B'hala build contest was a huge success! There are some final parade dates that need to be finalized, so please be sure to check if your team has submitted your preferred holiday options! That would be under S9 Working Group Consolidation > #ds9-bhala-parades.
Some of the holidays taken include Halloween, Earth Day, and New Year's, so y'all can look forward to plenty of parade building contests to come!
Modded 1.19 Fall
Our server operator ToxxicGlitter has been hard at work creating our next upcoming server! With the challenges faced with the experimental server, the community agreed to have our modded survival server move to be run by Toxxic! This is a great outcome, as he has proven his developmental skills by creating his own mods which will be featured on this server.
You can see the progress of this server in Realms and Servers > #modded-1dot19-fall-next
Vanillish
If DS9 is too busy or chaotic for you, and you want to stick with a vanilla server, I'd like to remind folks about our Vanillish server! This one is run by server operator Yirggzmb, and features a more comfortable and chill vibe.  Functions include keep inventory, a command to teleport to spawn, and other fun vanilla-adjacent features!
See what folks have been up to in Realms and Servers > #vanillish-general
August Everstorm Obituaries
Here's the final roundup of obituaries from August's Everstorm, rest in pieces everyone!
elimemeguy was slain by Zombie after a noble effort to survive until reset.
NJ nearly survived, but was smote by a smitten enderman.
August Everstorm Survivors
Wizardofdocs fought the End Wither with Void, got stuck on the dragon Island briefly, but brought home the beacon and moved into Void's attic for a nice long nap
mercurialvoid brought a bit of spring into the ice waste, fought the Enderwither with Wizardofdocs, and bridged a thousand blocks for a final flight
September Everstorm Obituaries
QuiltyMel died to a Wither approximately 30 seconds after logging in for the first time.
Chefnutmeg died one island from spawn to a skelly while fleeing a wither skull
mercurialvoid ran into two withers and withered away in cleos gym
MisterLantz died to a pair of spiders while trying to flee a wither health bar
HermitCraft
There's been two episodes of HermitCraft from Joe since the last newsletter, check them out!
Meet-ups and Conventions
Confirmed upcoming conventions
2022
2023
So long for now…
Thanks everybody for reading yet another one of my newsletters! I love getting to write these, I hope you love reading them!
As always I gladly accept feedback in  Joe Hills Meta > #feedback-newsletter channel.
This has been TommyBoii reporting for newsletter duty.
See you around!