Howdy folks!
It's Tommy time! Community Liaison ThatTommyBoii reporting for newsletter duty!
We're getting this newsletter out despite Joe's internet suffering this thunderstorm season! Woo!
2023 Q3 Quarterly Meeting
Current 2023Q2 Agenda
No YT stream notifications – Maahes0

Stream announcement channel -BadgerSpanner

Website usability and changes -Joe
Moderation philosophy review -Joe
SMART goals – Joe

Complete pinball machine by end of season
Sustainably meet fans for signings and TCG games in 2024
Identify where we are reliant on twitter and move that functionality in-house or elsewhere

Website usability and changes
Monthly newsletter cross-posted to Patreon

Prepare for the 2024 launch of Vanilla SMP Season 10 by experimenting with game design concepts during the final months of 2023
Without having to change Corrinne's schools midyear, postpone having to start at a new day job until after season 10 launches so I can attend the first recording sessions.
Minecraft Servers
Folks should know that at the next petitions, August 19th, Joe will be announcing a new long term build contest! All of the information and discussion will be happening live at petitions, so you should attend if you can! If not a VOD and minutes will be available like always. We also have a feedback channel, so please share your thoughts pre and post petitions over in Joe Hills Meta > #feedback-build-contests.
DS9 event schedule
DS9 Petitions

Saturday, August 19th, Noon US Central Time

National Independent Worker Day, hosted by Team Deztiny

Saturday, August 19th, 1pm US Central Time

Carl Garner Federal Lands Cleanup Day, hosted by Team Warden Hunters

Saturday, September 23rd, 1pm US Central Time
Pinball FX Weekly Tournament
Week 5: Whirlwind
Congratulations again for another win Toxxic!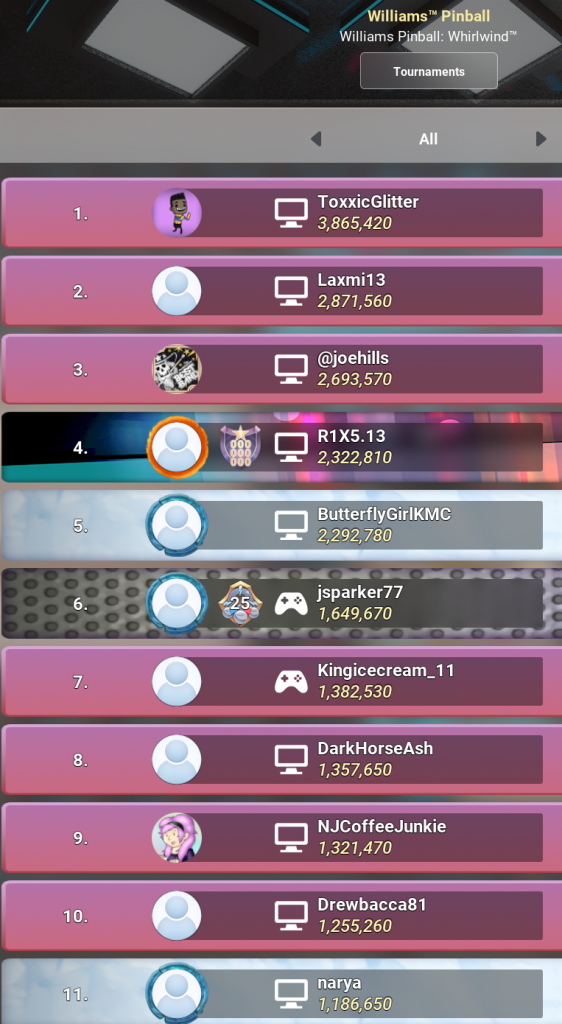 Week 6: Junk Yard
Play some pinball with us! You can join in this week by using the code available under Activity-Sign-Ups > #weekly-pinball-challenges!
Tournament Standings
Here's the standings for week 5!
You can also see how your best scores compare and where you place in the full tournament! Take a look at that over here!
HermitCraft 9 Videos
Streams
Upcoming Streams
You can see a calendar of all Joe's upcoming streams over at the new page here!
Notable streams
Upcoming conventions
Music City Multi Con tickets sales have still not opened. Fall dates for TGD have been confirmed, so you can mark that on your calendar! We still have a tentative date for Spring TGD.
So long for now…
Let's continue to have a great August! Thanks for reading the newsletter!
This has been TommyBoii reporting for newsletter duty.
See you around!