Howdy folks!
It's Tommy time! Community Liaison ThatTommyBoii reporting for newsletter duty!
Happy pride month, folks! There's a lot of nuance to this month as it means different things to different folks, so remember to celebrate and take action as best suited to you!
The header image is a screenshot of our nether hub on our flagship vanilla server, Deep Slate Nine! Server member Kindalas built the hub, and according to him the 408 beacons used are maybe 5% of his supply. Thank you Kindalas for helping the server celebrate!
Joe's been very busy the past week or so, and so I'd like to apologize for information that is lacking in this newsletter. Once we've got Joe up to date with his tasks we can get that to you in next week's newsletter, so until then please take this image as an apology.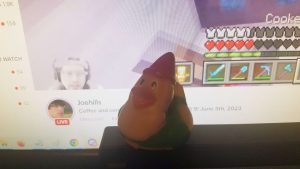 I'm ready to usher in the rest of pride month and this newsletter with love and acceptance, so let's get to it!
Minecraft Servers
Deep Slate Nine server upgrade and update!
Server downtime concluded as planned and things are back up and running on DS9! All seems well, but if you happen to notice anything strange or buggy with the server please report it in S9 Vanilla SMP: Deep Slate Nine > #ds9-ops
With the release of 1.20 coming this week we will also be updating the server! As our flagship server, players can expect DS9 to update to new game versions as they are released, so don't forget to update your game version in your launchers when 1.20 comes out on Wednesday June 7th!
DS9 event schedule
Pride Parade, hosted by Team Gaymers

Sunday, June 11th, 2pm US Central Time

DS9 Petitions

Saturday, June 17th, 1pm US Central Time

Summer Solstice Parade, hosted by Team SCP

Saturday, June 17th, 2pm US Central Time

DS9 Map Art Build Contest

Ongoing until judging on Saturday, July 15th
Everstorm obituaries
No obituaries to report, phew!
Everstorm will have a reset this month, specific date TBD.
Modded SMP
Come cast your vote! Server operator ToxxicGlitter has put up a poll for different mods for the coming launch of the new modded server! You can find the options and vote via emoji reaction over in SMP: Modded 1.19 by ToxxicGlitter > #modded-feature-request.
The launch is expected to be June 13th, we'll let you know if that changes!
Vanillish SMP
Asynchronous petitions are being held on Thursday, June 15th. Joe has yet to have the time to install the voice mod for the server, but we will update you once it has been added! If you have other petition requests, be sure to submit them to server operator Yirggzmb over in SMP: Vanillish by Yirggzmb > #vanillish-petitions,
Pinball FX3 Weekly Tournament
Week 20: High Speed II, the Getaway
Victory goes to Forgantly for week 20's tournament! Will he be able to keep the crown?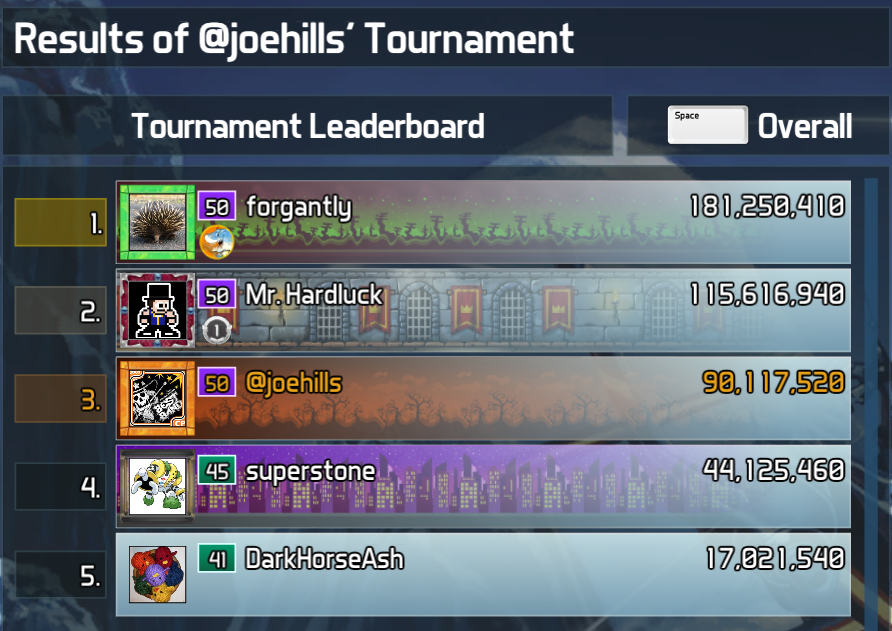 Week 21: TBD
The next tournament will be going up after this newsletter gets published, so it will be announced as it's results in next week's newsletter. The information will be found in it's usual spot, under activity-sign-ups > #weekly-pinball-challenges.
Streams
Upcoming Streams
No schedule this week, sorry! We'll work on getting you one when Joe is back on track!
Notable streams
Upcoming conventions
Music City Multi Con tickets sales have still not opened. In the meantime, keep your calendar clear, we have tentative dates for Fall and Spring TGD! Again, the dates are NOT final, as the hotel contract has not yet been signed!
So long for now…
I again want to wish folks a happy pride month, I hope you find love and acceptance and support in your communities. Thank you for reading today's newsletter, I love you!
This has been TommyBoii reporting for newsletter duty.
See you around!