Howdy, y'all!
Joe Hills here, saying "fare thee well" to January and "well thee come" to February as I always do in Nashville, TN!
Our enterprising community liaison ThatTommyBoii is assisting as well! When asked if he has any special greetings for y'all, Tommy replied "not necessarily."
Let's jump right in!
February Book Club: Tress and the Emerald Sea by Brandon Sanderson
The book club is back with a shipboard adventure story that really impressed me!
I hope you'll join me to discuss Tress and the Emerald Sea throughout the month of February in #bookclub text chat!
At the end of the month, I'll host a discussion in Discord voice chat at 7pm US Central time on Tuesday, February 28th.
Tumblr Democracy in Action
There's a series of polls this month on Tumblr I have been nominated for. I'm not really campaigning, just occasionally re-posting things I've done over the years, but if you'd like to participate, you can do so at https://www.tumblr.com/mcytblrsexymen
HermitCraft 9 Videos!
Vanillish SMP
The Winter Event comes to a close on Vanillish! Our server operator Yirggzmb has provided a prize wall for all participants in the winter event! Spend the points you earned on some fantastic prizes, and thanks again for playing!
The Vanillish server will also be holding petitions on Tuesday, February 14th. If you're not familiar with the petitions on Vanillish, they are asynchronous! This means folks can submit their petition request in the #vanillish-petitions channel, and Yirggy will review those on the petition date.
Modded SMP
Toxxic's Cliffside Competition is nearing its end! The judging will be Saturday, February 11th at 12pm central. There's still time for last minute entries, you can find all the information in the #modded-cliffside-competition channel.
The next Modded petitions will be held sometime in March, details to come.
Everstorm Obituaries
Deep Slate Nine parade float build contests
GroundHog Day Parade
I appreciate  that Team Redstone (Kindalas) went all-out preparing his outpost to host this year's Groundhog Day parade!
Thanks to everyone who showed up to create floats! Y'all had some really imaginative and fun builds!
Upcoming Parades
Mardi Gras Parade on February 12th at noon Central. Hosted by Team Lotus.
Van Gogh's Birthday Parade on March 18th at 2pm Central. Hosted by Team Holland.
Deep Slate Nine petitions
Thanks to Tommy for writing up minutes for our January 2023 DS9 petitions at: https://joehills.net/petitions-january-2023/
Or watch the VOD below:
Policy update for one-shot Minecraft events
With discussion happening on future Patreon community goals some excellent points were brought up… points so excellent that we are updating a policy!
Henceforth, all one-shot minecraft events, such as cross-community UHCs, will be open to all discord community members, and not just the $10 minecraft tier patrons.
Draw4 Charity: February
I'll be streaming as part of the Draw4Charity team on February 17th, 6pm CST – 19th, 6pm CST! Details to come!
Pinball FX3 Weekly Tournament
Week 3: The Champion Pub results
Congrats Forgantly for taking 1st on The Champion Pub!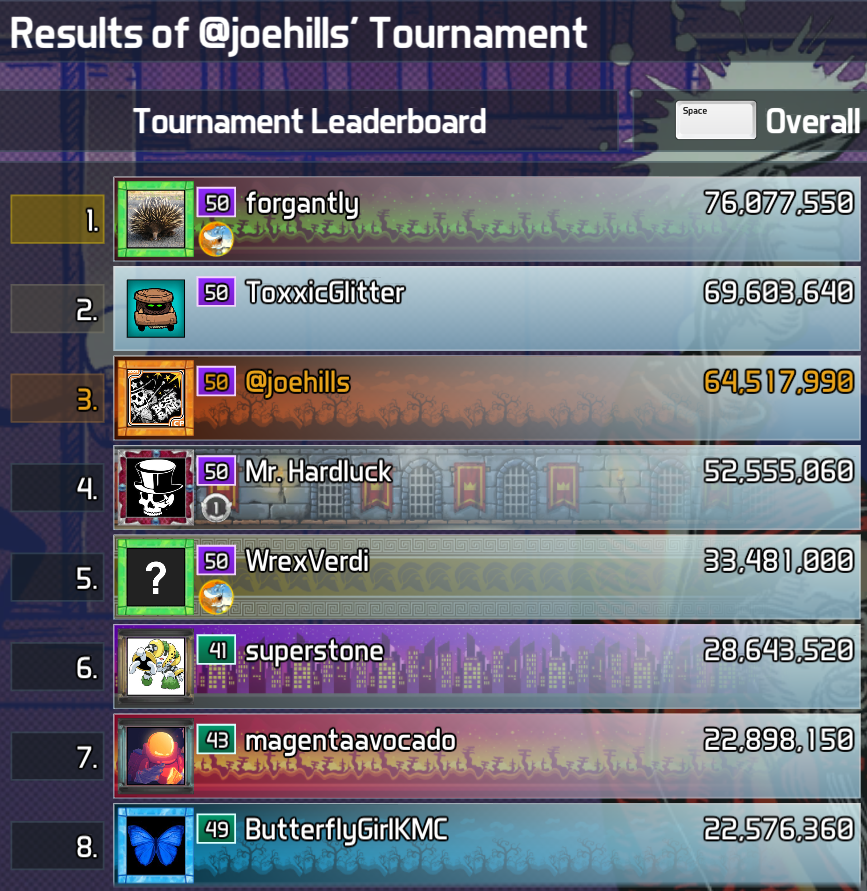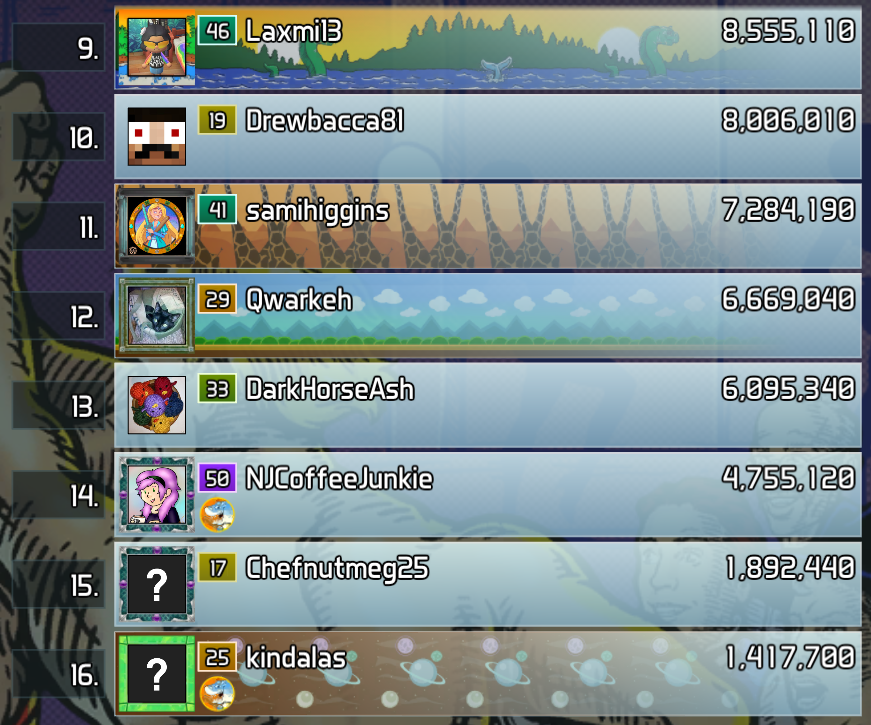 Week 4: Whitewater results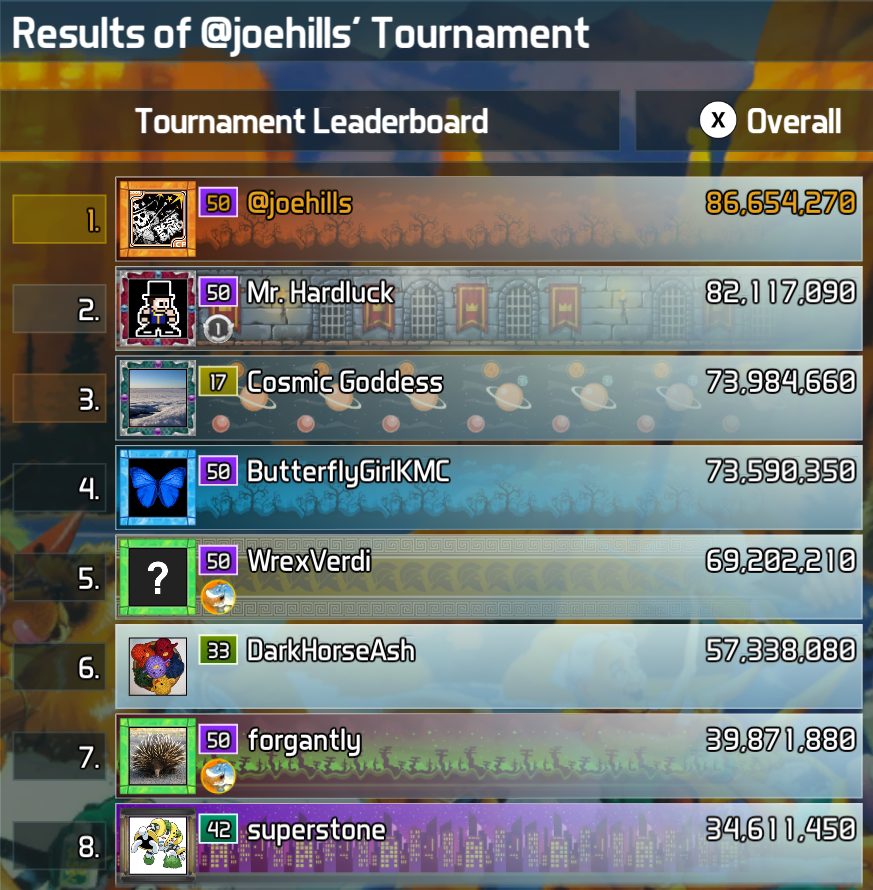 Week 5: Red and Ted's Road Show
Join the tournament via our Patreon Discord in Activity-Sign-Ups > #weekly-pinball-challenges
Streams
Upcoming Stream Schedule
Monday, February 6th

1pm: bonus HermitCraft stream, HHH
8:30pm: HermitCraft 9 Live!

Wednesday, February 7th
Thursday, February 9th

8:30am: bonus HermitCraft stream with in-studio guest Quinn Hills
8:30pm: HermitCraft 9 Live!

Friday, February 10th

8:30am: bonus HermitCraft stream with coffee
8:30pm: HermitCraft 9 Live!

Saturday, February 11th

noon: Modded Cliffside Competition
8:30pm: HermitCraft 9 Live!

Sunday, February 12th

noon: Mardi Gras Parade hosted by Team Lotus
8:30pm: HermitCraft 9 Live!
Notable Streams this week
Upcoming conventions
Registration and hotel booking are both now live for Tennessee Game Days Spring: March 3rd–5th, 2023 in Nashville, TN!
Until next time, y'all!
This is Joe Hills from Nashville, TN. Any final words, Tommy?
"Now I'm on the spot! You wrote when I said not neceesarily and now I feel like I have to match that kind of energy!"
Keep adventuring!