Howdy, y'all!
Joe Hills here, writing as I always do from Nashville, TN!
I'm assisted today by our Community Liaison ThatTommyBoii.
It's been a couple weeks since our last newsletter, and we just had our quarterly meeting, so we've got a lot to cover. Let's jump in!
2023 Q1 quarterly meeting
I also appreciate  everyone in the community who submitted feedback in advance or attended live for shaping the discussion!
Some of the decisions made during the meeting went into effect immediately, others, like re-enabling images on all of the channels will occur as I have time to get to them this week.
Video On Demand
Thanks to Tommy for filming and streaming the meeting!
Minutes
I also appreciate Tommy for taking notes! His full minutes of the meeting are available now at: https://joehills.net/2023-q1-meeting-minutes/.
HermitFan UHC
Thanks to Blug, DaUltraMarine, and the other HermitCraft community and fan server admins for running the first HermitFan UHC event!
Our team of Kindalas, Maahes0, MercurialVoid, and Salem managed to live and die together and claimed 4th place out of eight teams representing different Hermits' communities.
It was a lot of fun, and congrats to the winners (who I won't spoil here, go watch the VOD of me flying around and commentating)!
Minecraft Servers
Deep Slate Nine petitions and parade this Sunday!
Petitions for January will be held on DS9 at 1pm Central on Jan 29th, followed by the Groundhog Day Parade!
Modded Server updates
I updated several mods last week, so if you try to connect and get weird errors, please pop into #modded-setup-help for the latest list.
January 2023 Everstorm launches!
This month's Everstorm showcases the Seven of Mine Server at the crucial junction when I created a manual backup to migrate it from a Minecraft Realm to a dedicated server! Come witness a piece of community history… if you dare!
Obituaries… so far!
Laxmi13 was impaled to death because she forgot that evil water creatures were a thing.
2023 Pinball FX3 tournament progress
Results so far:
Congrats to Mr. Hardluck for taking 1st place on both of our tournaments so far this year!
Week 1: Fish Tales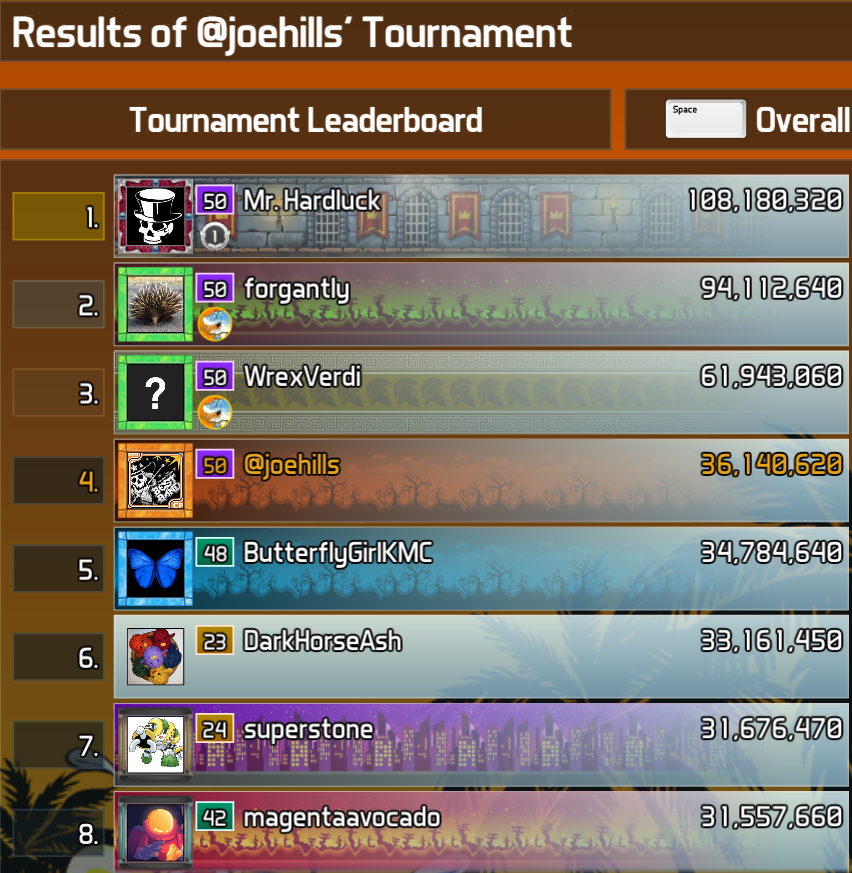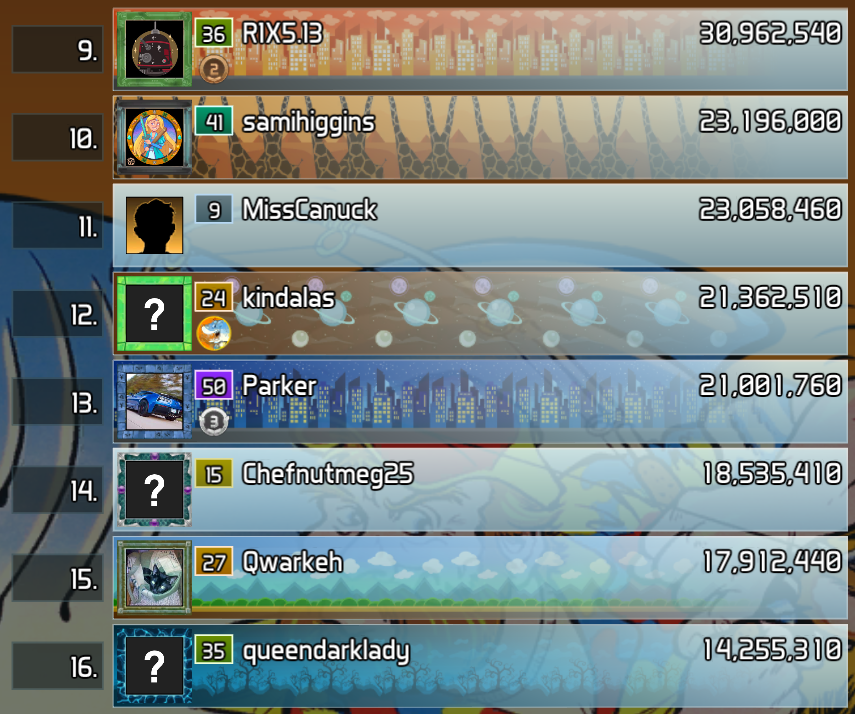 Week 2: Theatre of Magic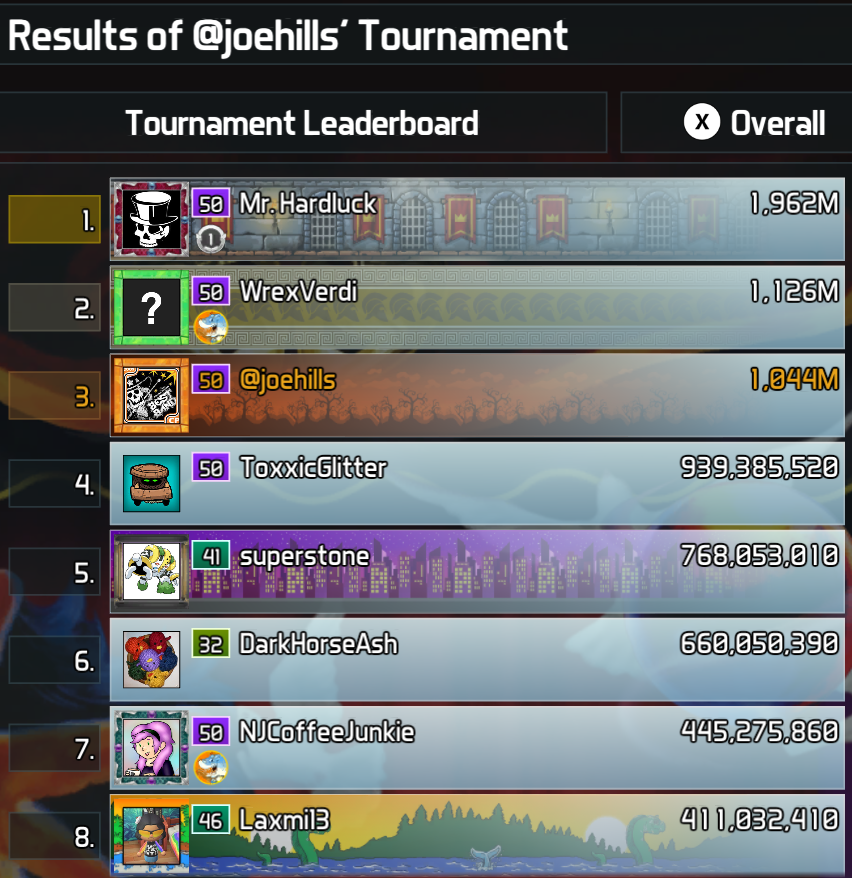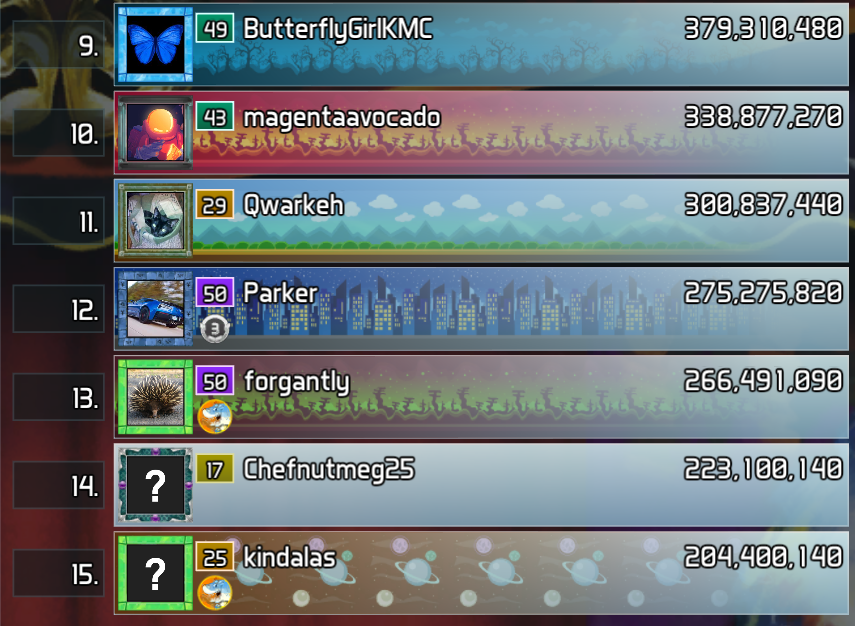 Week 3: The Champion Pub
Lace up your boxing gloves and practice your Strongbad voice, because this week's table is The Champion Pub!
See you in the ring!
Streams
Upcoming schedule
I expect to stream at my usual times this week, with a few bonus streams. All times US Central.
Tuesday, January 24th

8:30am: bonus HermitCraft stream with in-studio guest Quinn Hills

Wednesday, January 25th
Thursday, January 26th

8:30pm: HermitCraft 9 Live!

Friday, January 27th

8:30am: bonus HermitCraft stream with coffee
8:30pm: HermitCraft 9 Live!

Saturday, January 28th

8:30pm: HermitCraft 9 Live!

Sunday, January 29th

1pm: Petitions
2pm: GroundHog Day build contest
8:30pm: HermitCraft 9 Live!
Notable streams recently
Dracula concludes
Crafts with Cleo
Upcoming conventions
I hope to see some of y'all in March for Tennessee Game Days Spring!
Registration and hotel booking are both now live!
Until next time, y'all!
This is Joe Hills from Nashville, TN with much-appreciated assistance from ThatTommyBoii!
Keep adventuring!