Ho, Ho, Howdy, y'all!
December has arrived, so let's just all get into that holiday spirit and acknowledge that things are going to be a bit more wild than usual schedule-wise for the next few weeks…
Upcoming Stream Schedule Aberrations
Between randomly imposed embargoes as we portal hop through rifts, friends and family in town, and a bunch of evening events I'll be taking my kid to, there may be quite a few changes to the streaming schedule made with relatively short notice.
This week
My HHH stream for today (Monday, Dec 5th) is cancelled due to a recording conflict
My stream tonight may need to be a game other than Minecraft for embargo reasons.
This week's Craft Stream (Wednesday, December 7th) will be broadcast with JaneyLaney instead of ZombieCleo
This Friday night's HermitCraft 9 Live stream will be moved earlier in the day to 8:30am US Central time due to an evening commitment with my kid
Later this month
No stream the evening of Saturday, December 17th due to family obligations
This year's Christmas Carol streams:

Stave I: Sunday, December 18th at 8:30pm US Central Time
Stave II: Monday, December 19th at 8:30pm US Central Time
Stave III: Tuesday, December 20th at 8:30pm US Central Time (yes, I know I normally take Tuesday off, but the holidays are weird)
Stave IV & V: Thursday, December 22nd at 8:30pm US Central Time

No streams due to Christmas obligations on December 23rd, 24th, or 25th.
No streams due to New Years obligations the evening of December 30th, 31st, or the morning of the 1st.
There'll likely be other last-minute holiday changes to things as we go. Thanks for your patience!
HermitFan UHC Updates!
Thanks to ToxxicGlitter for organizing our first UHC qualifier on Saturday!
Congrats to our winners Salem and Maahes0w0, who have secured spots on the team that will represent our community in the January 22nd UHC!
Madelinesocks and Kindalas also were incredibly competitive, and have secured positions as fallbacks on our waitlist if any of our four contenders have an emergent conflict.
Our next qualifier will be held on Thursday, December 29, 2022 at 2:00 PM US Central time, and will be organized and run by Yirrgzmb, with Tommy streaming the action.
More details about the HermitFan UHC can be found in issue #28 of this newsletter
Snapshot server updated to 1.19.3rc2!
Our community snapshot temp world server has been updated to the most futuristic release candidate of Minecraft yet! Details on 1.19.3 rc2 are available at https://www.minecraft.net/en-us/article/minecraft-1-19-3-release-candidate-1?2.
Connection info for $10+/mo community members is available in Realms And Servers > #snapshot-tempworld
Weekly Pinball Tournament
Getaway: High Speed II results
Congratulations once again to Forgantly!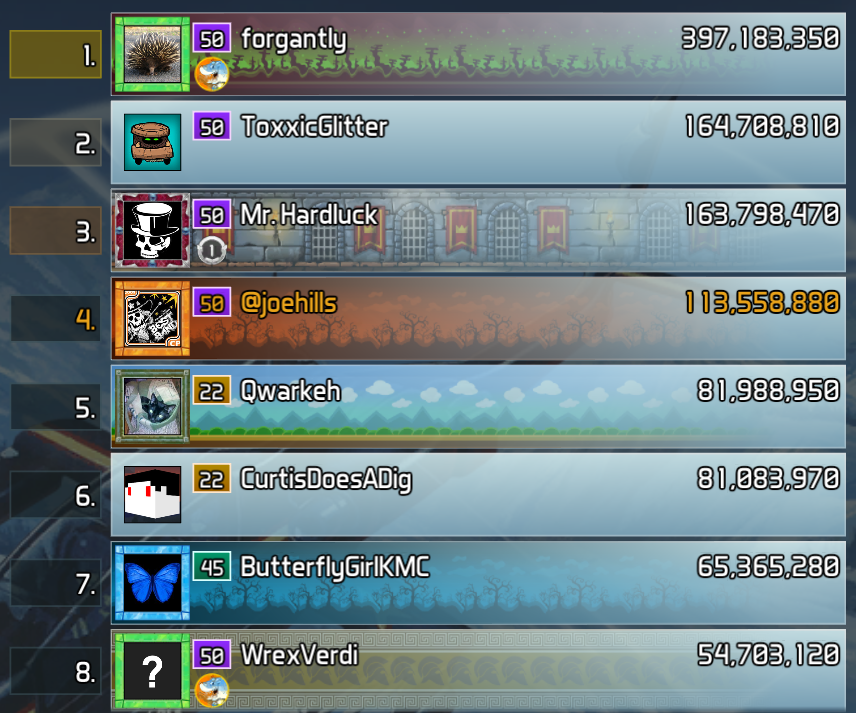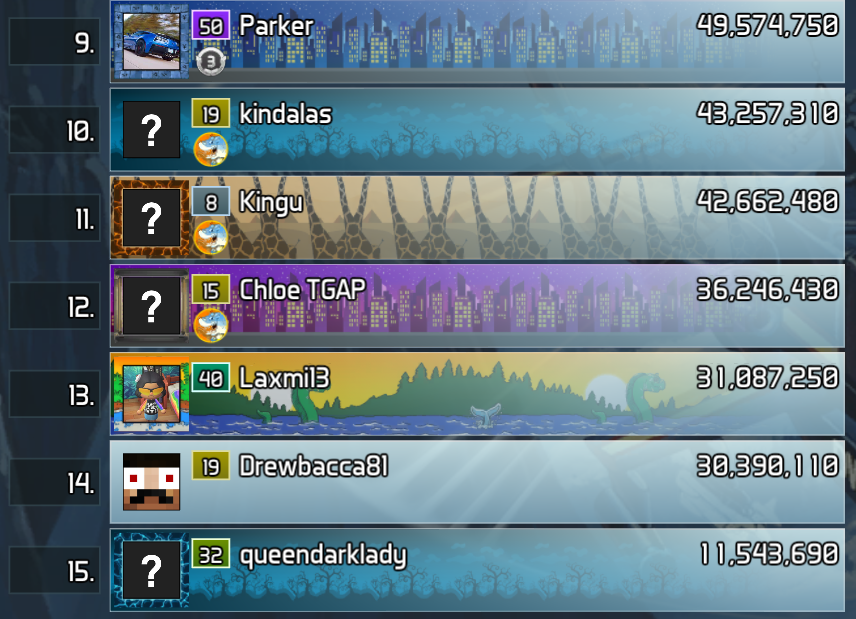 This week: Attack From Mars!
Take the fight all the way to Mars with Attack From Mars in the Pinball FX3 Williams Volume 2 pack! Details in the #weekly-pinbally-challenge channel!
Big streams last week
Upcoming conventions
I hope to see some of y'all in March for Tennessee Game Days Spring!
Until next time y'all…
This has been Joe Hills from Nashville, Tennessee. Keep adventuring!