Howdy folks!
It's Tommy time! Community Liaison ThatTommyBoii reporting for newsletter duty! Sorry to keep y'all waiting, it's tricky getting all the report-worthy news together in a timely manner!
Joe has hopefully been enjoying his vacation so far, so it's my turn to write the newsletter again. Let's see what's in the news!
Pinball FX3 Tournaments
Space Station results
Another victory goes to Forgantly, how stellar!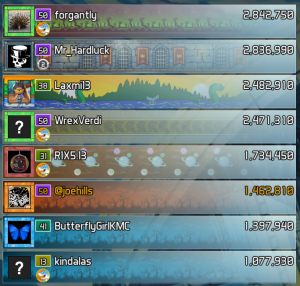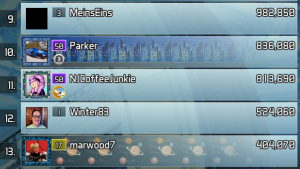 Doctor Dude and his Excellent Ray results
Double congrats to Forgantly for the win, most excellent my dude!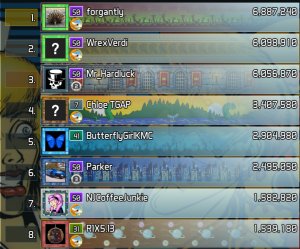 This week: FunHouse!
If you're like me you're a dummy who's waited too long to try out the pinball challenges, come join in the fun this week in FunHouse! Details to join can be found in Activity Sign-ups > #weekly-pinball-challenges
Minecraft Server News
DS9
Our first parade float building contest following the B'hala build contest is quickly approaching! Join us on Saturday, October 29th at 10am US Central Time to participate in our Halloween parade, hosted by Outpost Not Kansas!
There are still 4 spaces available for folks to reserve a spot, otherwise feel free to ask to join somebody else! Sign ups can be found in Activity Sign Ups > #oct-29-halloween-parade
DS9 Petitions
Our September petitions for the flagship vanilla server was held on the 1st of the month, if you'd like to see how that went you can do so over here.
The next petitions will be held on November 5th at noon US Central time.
Everstorm
There aren't any obituaries to report for the week, phew!
The server will be resetting today, October 18th. This is an exciting iteration, as we are test driving some server side mods that would serve the same function as plugins such as CoreProtect. Be sure to keep an eye on the Realms and Servers > #everstorm-october-2022 channel!
Modded 1.19 Fall
After many discussions and testing, Toxxic's modded server has launched! Some of the features include the ability to request to teleport to another player, additional advancements, concrete slabs and more! There are even mods developed by Toxxic himself, so be sure to check it out!
You can find the full mod list and see how folks have been progressing in Realms and Servers > #modded-1dot19-fall-next
Vanillish
Trick or treat! Server operator Yirggzmb has certainly done a cool trick to give players on the Vanillish server a treat! In celebration of this spooky month Yirggy has declared that sweets are actually good for you! Cookies, cake, and pie will all fulfill more hunger and saturation until the end of the month!
You can join Joe's discord and gain access to all the servers by becoming a Minecraft Player tier patron over at Joe's Patreon.
HermitCraft Episodes
Meet-ups and Conventions
Joe held a few impromptu meetups over the course of October, hopefully all the folks able to make it had fun! If you'd like the opportunity to see Joe with a scheduled time there are a few conventions he's planning to attend below.
Upcoming conventions
So long for now…
Thanks to everybody who reads the newsletter, it means a lot! I hope y'all have been enjoying the more relaxed vibes of vacation mode in the discord, we appreciate being able to have it!
This has been TommyBoii reporting for newsletter duty.
See you around!