Howdy folks!
It's Tommy time! Community Liaison ThatTommyBoii reporting for newsletter duty!
I'm back from my trip so I'm ready to give you the news. Let's begin!
CosmoQuestX charity stream
Joe did some streams to support CosmoQuest in funding science education programs, here are the VODs!
You can check out their fundraising campaign and make a donation over here.
Collector's Edition Joe Hills TCG card!
Pre-order is still open for Joe's collector edition TCG card! You can purchase a signed or unsigned copy over here!
Nashville meetup
Don't forget there's a meetup today! Come hangout with Joe and Quinn in Nashville! More information on this can be found in the discord under Meet-Ups > #July-17-nashville.
Minecraft Servers
DS9 map art build contest
What can I say besides WOW?! The time for judging has come and gone and I must say I am FLOORED with the entries folks submitted to the contest! There was so many fantastic pieces it was hard for Joe, guest judge Sfé R. Monster, and myself to pick who won each category!
After much deliberating we managed to select the winners, so I would like to congratulate the first place winners of each category as well as provide a screenshot of their submission here in the newsletter!
Refined Team, First Place
Congratulations to our only team submission, Kindalas and StellarSpider for "Blackest Black"!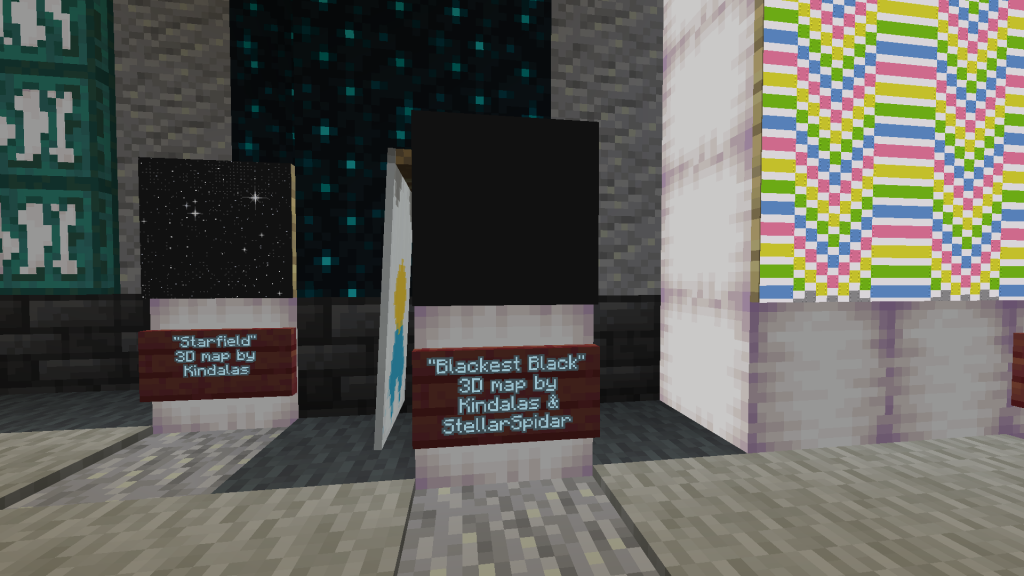 Retro, First Place
Congratulations to DottyMatrix for "Tag – You're It"!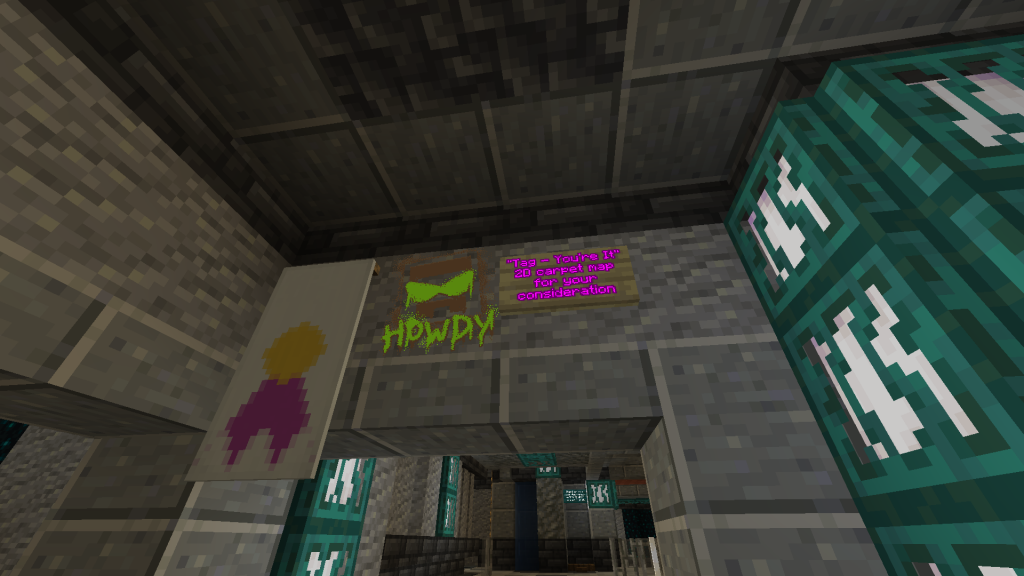 Refined, First Place
Congratulations to MagentaAvocado for "Hang em High"!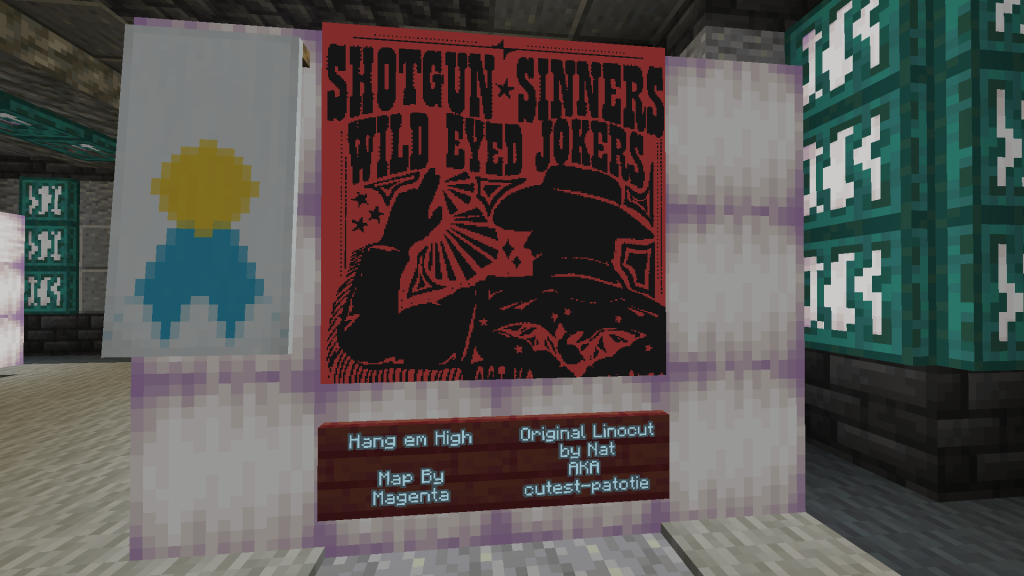 Really Big, First Place
Congratulations to Mallora for "Deviations"!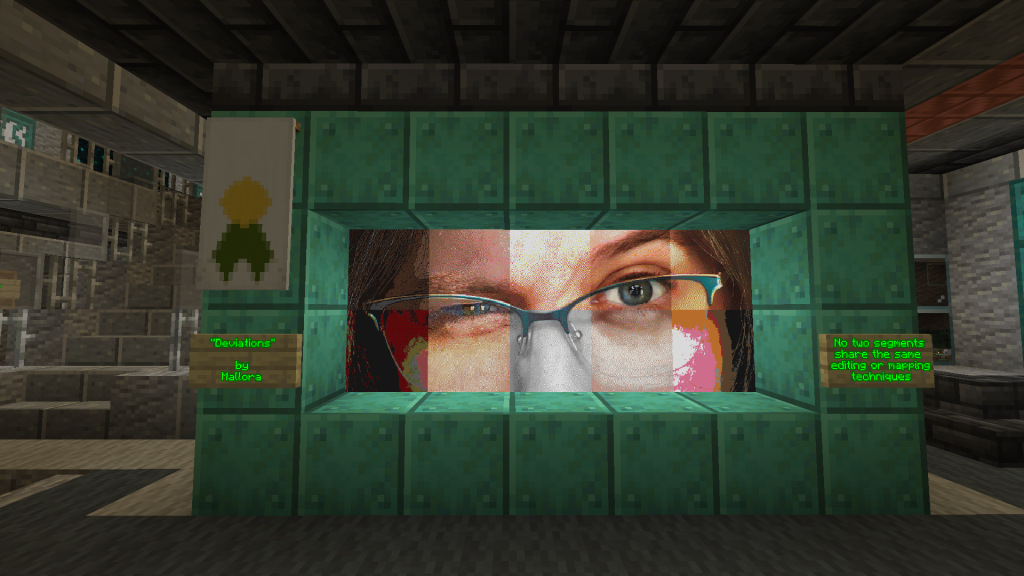 There are other placements and submissions as well available for viewing at the gallery, you can come visit at The Defiant or you can watch as we viewed the pieces from this VOD:
June Everstorm closes
No obituaries to report, phew!
The survivors of last month's Everstorm share these final reports:
Laxmi13 survived despite running away from several rainbow captain mobs.
Magenta enjoyed the wonders of 1.20 for the first time and made a lil home
MJ played it safe and ran away when a mob captain spawned. And then sailed away on a paraglider never to be seen again!
July Everstorm opens
Our first direct democracy Everstorm is here! Sorry for the delay in getting it open, the map art judging took longer than expected! Folks voted for what the server would have, and we obliged!
You can expect this month's Everstorm to have server side mods that add new biomes and structures, as well as a datapack that changes the loot tables to be random! Which means when you break a block you'll get something different from what you expect.
You can check out the details and play yourself, how have people fared so far?
Centuritron got blown up by creeper while exploring the random drops
Pinball FX Weekly Tournament
Week 2: Medieval Madness
Congratulations again to ToxxicGlitter for taking first!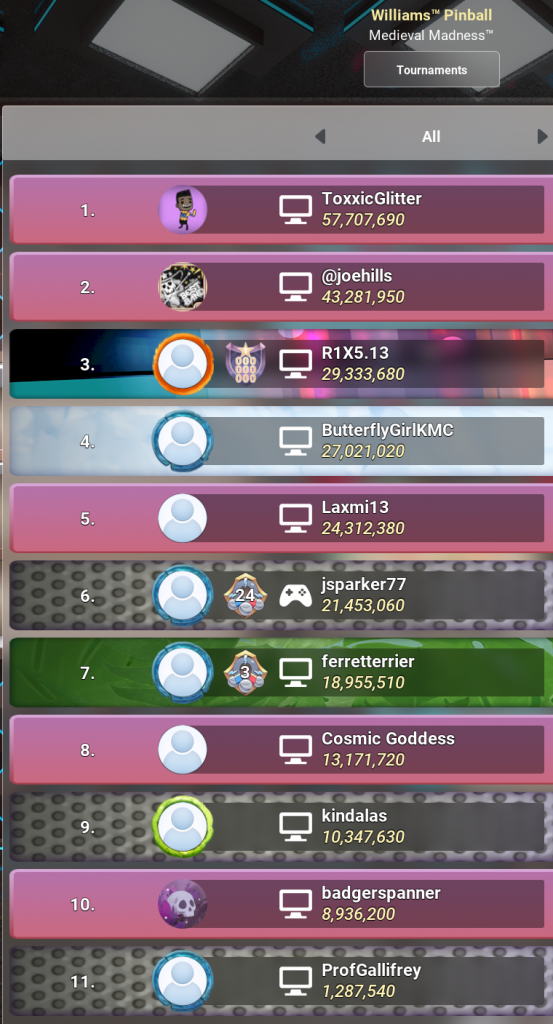 Week 3: Attack from Mars
If you'd like to join in this week you can do so by using the code available under Activity-Sign-Ups > #weekly-pinball-challenges!
Tournament Standings
With our new rankings system for the tournament you can see how your best scores compare and where you place! Take a look at that over here!
Streams
Upcoming Streams
Monday, July 17th

1:30pm: Bonus HermitCraft Stream
8:30pm: HermitCraft 9 Live!

Tuesday, July 18th:

8:30am: V Rising with Betrothed BadgerSpanner
1pm: TCG Tuesday with Cub and pals

Wednesday, July 19th:

8:30am: Crafts with Cleo stream

Thursday, July 20th:

8:30am: Morning birthday stream on HermitCraft with Quinn in-studio
Lunch break followed by an afternoon HermitCraft birthday stream

Friday, July 21st:

8:30am: HermitCraft 9 coffee stream
Friday night off for a birthday weekend

Saturday, July 22nd:

Off for a birthday weekend

Sunday, July 23rd:

8:30pm: HermitCraft 9 Live!

Monday, July 24th:

8:30am: HermitCraft 9 Live! Coffee and Correspondence
1:30pm: Bonus HermitCraft 9 stream
8:30pm: HermitCraft 9 Live!
Notable streams
Upcoming conventions
Music City Multi Con tickets sales have still not opened. In the meantime, keep your calendar clear, we have tentative dates for Fall and Spring TGD! Again, the dates are NOT final, as the hotel contract has not yet been signed!
So long for now…
It was good to see you again! I look forward to sharing the news next week as well!
This has been TommyBoii reporting for newsletter duty.
See you around!