Howdy folks!
It's Tommy time! Community Liaison ThatTommyBoii reporting for newsletter duty!
Welcome in May! If you're here for some news you've come to the right place, let's get started!
Hermitcraft TCG
The pre-order window for the Hermitcraft TCG is halfway over! If you want to support Joe, Vintage Beef, and the other Hermits, while getting some cool cards in the process, you can check out the game over here!
Pre-orders close May 15th, so be sure to get them while you still can!
Minecraft Servers
DS9 Kentucky Derby parade
Another fun parade! It's always amazing to see folks building their floats. If you want to see folks horsing around take a look at this VOD! If you're not already a member and are interested in joining us for our next parade you can join Joe's patreon to support him and gain access to our minecraft servers. I hope to see you soon!
Thank you to team Blackwater for hosting!
DS9 event schedule
DS9 Petitions

Saturday, May 20th, 1pm US Central Time

DS9 Server downtime

Tuesday May 30th to Wednesday May 31st.

Pride Parade, hosted by Team Gaymers

Sunday, June 11th, 2pm US Central Time

DS9 Petitions

Saturday, June 17th, 1pm US Central Time

Summer Solstice Parade, hosted by Team SCP

Saturday, June 17th, 2pm US Central Time

DS9 Map Art Build Contest

Ongoing until judging on Saturday, July 15th
Our map art contest judging will be held in an in game model of The USS Defiant as featured on Star Trek: Deep Space Nine, our version pictured below. Thanks so much to Mantuamaker for being our host!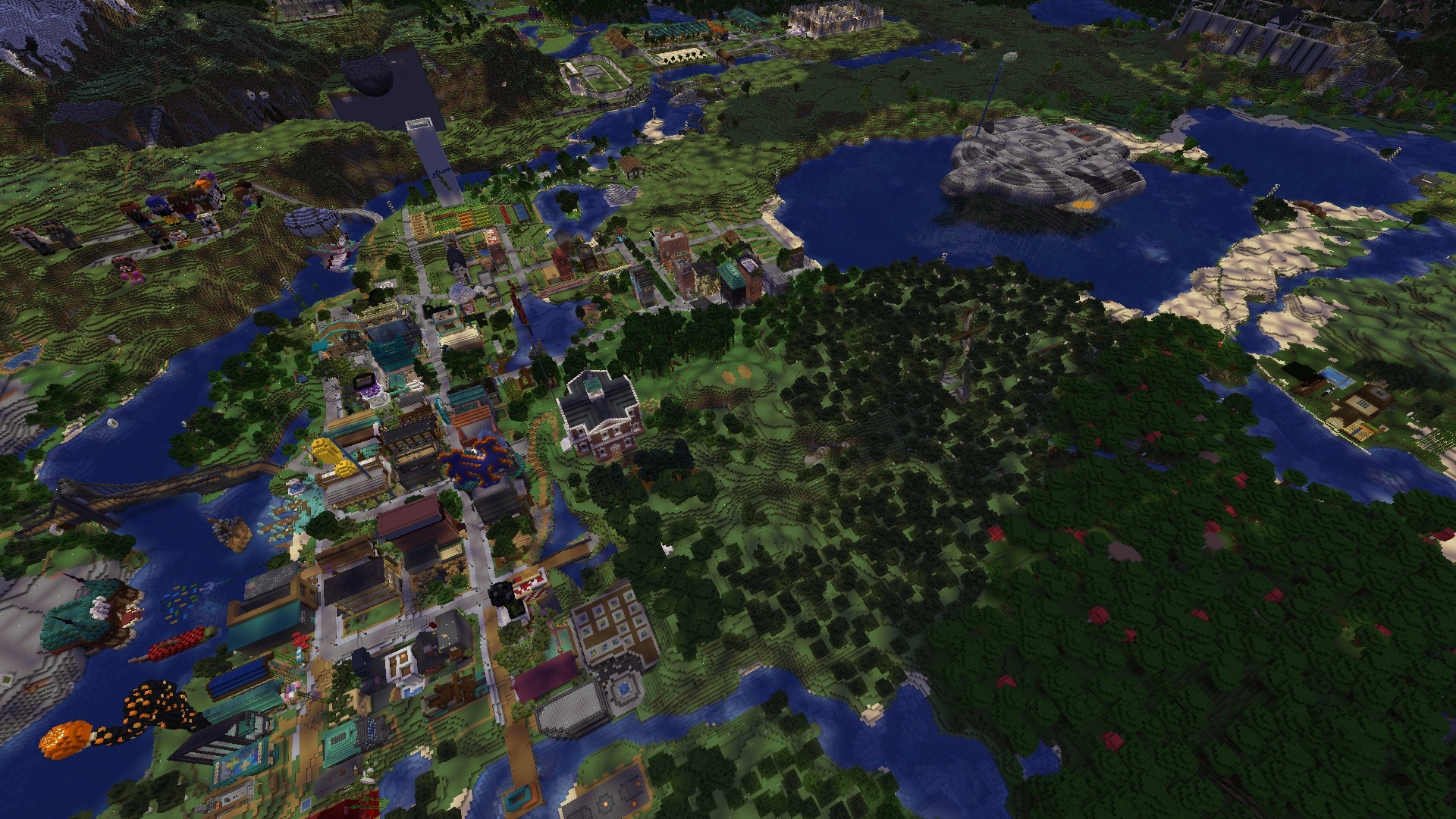 Everstorm obituaries
No obituaries to report, phew!
The next reset is Tuesday, May 9th, there's only one week left to enjoy this session of Everstorm!
Our server operator ToxxicGlitter already has a world prepared for the next iteration, what could he be planning?? All I have to share is this quote from Toxxic, "basically no armor again".
Vanillish
The time for Vanillish's update is here! Or rather, it will be here tomorrow! As per server operator Yirggzmb's instructions Joe will be updating the server to 1.19.4. If you're a player on the server be sure to use the right game version in your client!
You can expect Vanillish to go down tomorrow, May 2nd, at noon US Central time for this update.
Q3 Quarterly Meeting
We have a date selected for our next quarterly meeting! It is currently set for August 12th. This date may be changed in the future, in accordance with Joe's availability. Most likely it would change to the 19th of August. We will give you the finalized date and time as we approach that time of the year.
Pinball FX3 Weekly Tournament
Week 15: Space Station
Congrats again to Mr. Hardluck! Will anybody else be able to take first place??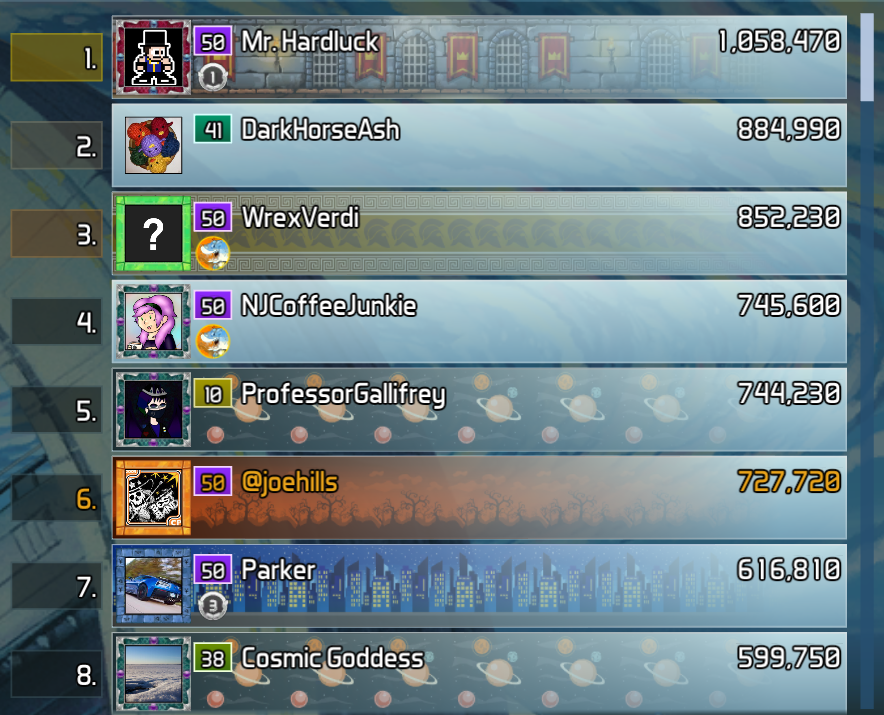 Week 16: Dr Dude and his Excellent Ray
If you're interested in joining the pinball tournaments you can find information under activity-sign-ups > #weekly-pinball-challenges.
Streams
Upcoming Streams
Monday, May 1st
Tuesday, May 2nd
Wednesday, May 3rd
Thursday, May 4th

8:30am: HermitCraft with Quinn
8:30pm HermitCraft 9 Live

Friday, May 5th

No morning stream
8:30pm HermitCraft 9 Live

Saturday, May 6th

8:30pm HermitCraft 9 Live

Sunday, May 7th

8:30pm HermitCraft 9 Live

Monday, May 8th

8:30am: coffee stream
8:30pm HermitCraft 9 Live
Notable streams
Upcoming conventions
Music City Multi Con has been announced! You can expect to see Joe there, though tickets are not yet available. Stay tuned for that!
So long for now…
I hope this month is full of new surprises and growth for you. Enjoy the springtime!
This has been TommyBoii reporting for newsletter duty.
See you around!