Howdy folks!
It's Tommy time! Community Liaison ThatTommyBoii reporting for newsletter duty!
Joe's back from his social visit to London but it looks like his internet has yet to return! I'll be your faithful reporter as always, so let's get into the news!
2023 Q2 quarterly meeting
A not so brief overview
We are approaching that quarterly time of year! Folks joked around last meeting that I live for these meetings and that it's what I look forward to all year. While highly exaggerated there is some truth to those jokes!
One of my biggest focuses as Community Liaison is making sure folks feel like they are connected to each other in this community, and for Joe to be connected to y'all as well.
For those who are new, every quarter year (or every 3 months) we hold a quarterly meeting to reflect on past changes, review current changes, and suggest upcoming changes.  Change can be a scary thing so we'll go through it together as a community!
The meetings are available to join for all Patreon discord members and are livestreamed as well by myself. Minutes and a VOD are provided for folks who may miss it, and proxies are allowed to be sent in on behalf of other members.
We follow an agenda during these meetings to stay on topic and not stray too far from the point. If you would like to submit an agenda item request you may do so in Joe Hills Meta > #next-quarter-new-business-requests.  We also are still accepting requests in the #feedback-emoji and #feedback-more-channels channels to be considered at our next meeting.
Current 2023Q2 Agenda
Patreon tiers and community goals
Minecraft servers reset schedule and launches
Discord

Additional channels
Additional emotes
Great, but when is the meeting?!
Saturday, April 15th, at 1pm US Central time.
Mercy Road 4
Joe will be playing in one of the charity D&D games benefitting Child's Play hosted by talented dungeon master Saucefire. His session will be Saturday April 1st, at 5pm US Central time!
Minecraft Server Events
Deep Slate Nine
Our March Van Gogh parade building contest was wonderful! The builds were gorgeous and I highly recommend checking out the VOD to see what the creative folks on our server built!
There was also our usual monthly petitions, Joe has written a summary and provided a VOD for folks over here.
Modded SMP
Server operator ToxxicGlitter held petitions as well, though we don't have a VOD or any notes on it.
We would like to announce that Toxxic plans on restarting the Modded SMP!  We don't have any official details on that yet, but the current plans are for a shorter term, higher intensity server that would run for 3-6 months.
Don't worry about losing the current iteration just yet! The restart won't come until the summer, likely around June. Toxxic is very open to feedback and suggestions, folks can put those in the #modded-feature-request channel. More details on this restart will come as it becomes available.
Vanillish SMP
Vanillish petitions are tomorrow, March 21st! Server operator Yirggzmb uses an asynchronous timing, so if you have a request submit it now in the #vanillish-petitions channel!
Everstorm Obituaries
No obituaries to report, phew!
As a reminder, the server will reset on Thursday, April 6, 2023.
Pinball FX3 Weekly Tournament
Week 8: No Good Gofers
Congrats to DarkHorseAsh!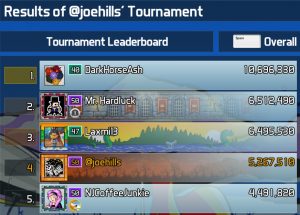 Week 9: Medieval Madness
Congrats to Mr. Hardluck!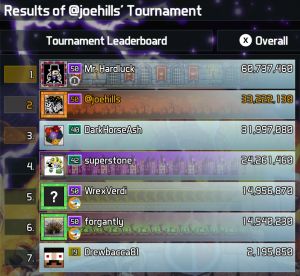 Week 10: Junkyard
If you're interested in joining the pinball tournaments you can find information under activity-sign-ups > #weekly-pinball-challenges.
The pinball packs we play in FX3 are on sale on Steam until March 23rd, so now is a great time to hop in! I hope to see more folks claim their spot on the leaderboard!
Upcoming conventions
PlayOnCon 2023 sales are now open at http://www.playoncon.com/memberships!
HermitCraft 9 Videos!
Check out Joe's most recent episode if you want to see him talk about his trip to London!
Upcoming Streams
With Joe's internet still working hard at hardly working, we don't feel confident posting a stream schedule for this week, sorry about that!
So long for now…
Thanks for reading the newsletter! I look forward to bringing you more updates in the future, and I hope you have a great rest of your day!
This has been TommyBoii reporting for newsletter duty.
See you around!