Howdy, y'all!
Joe Hills here, writing as I always do with help from our Community Liaison ThatTommyBoii!
Hot D&D 5e and Pathfinder 2e Summer drawing to a close!
The final game in our Hot D&D 5e and Pathfinder 2e Summer series will be held Tuesday, August 16th at 2pm US Central time.
It looks like we already have six folks who marked this as their first choice, so we have a full party! Even so, Discord community members who want to listen in may join the voice room muted.
The games we've played so far have been really fun and relaxing for me, so I'm hoping to announce dates for the next series of games in the back half of this month.
Let's roll some dice!
Minecraft Servers
We've got a busy August ahead of us!
Experimental server members to work with Toxxic Glitter on new Modded SMP
In consideration of concerns the players on the Experimental 2022 server shared about being able to move to 1.19, I've asked our server operator ToxxicGlitter to work with them as creative lead coordinating the launch of his fall SMP concept as a replacement modded server.
Discussions are beginning on that now in Realms and Servers > Modded-1dot19-fall-next. Please jump in if you're interested in playing there!
Mods currently likely for inclusion include the return of fabric and the lithium suite of performance mods, proximity voice chat, and Toxxic's own Conductive Copper mod.
I'm excited to see how this collaboration goes!
B'hala build contest judging date: August 27th!
I've begun hiring panelists for the B'hala build contest judging, to be held August 27th at 2pm US Central time.
The judges and I will visit each outpost, moving clockwise, with the first outpost to be selected by dice-roll at the kick-off of the event.
Each outpost will have the opportunity for a representative to join the judges and I on voice chat and present their work.
Judge announcements to come!
Vanillish Server Petitions coming soon!
Yirggzmb, our Creative Lead for the Vanillish server is trying to sort out when her work schedule best aligns with the server's community to plan their first petitions event.
She has pinned a "When is good?" poll in the Realms and Servers > vanillish-general channel that will accept responses until August 4th.
If you play there, please consider filling that out!
Everstorm server changing over August 9th!
No obituaries this week! We've got less than ten days left on Leonard Richardon's Reef II: Reef Harder map!
I'm currently workshopping a pitch with ThatTommyBoii for the next iteration of the Everstorm.
More details on that, when it launches!
August Petitions scheduled
August petitions for Experimental and Deep Slate Nine vanilla SMP are scheduled for Sunday, August 28th, 2022, at 2pm US Central time!
July Petitions VOD now available
Pinball results
Congrats to Forgantly for his win on the Party Zone!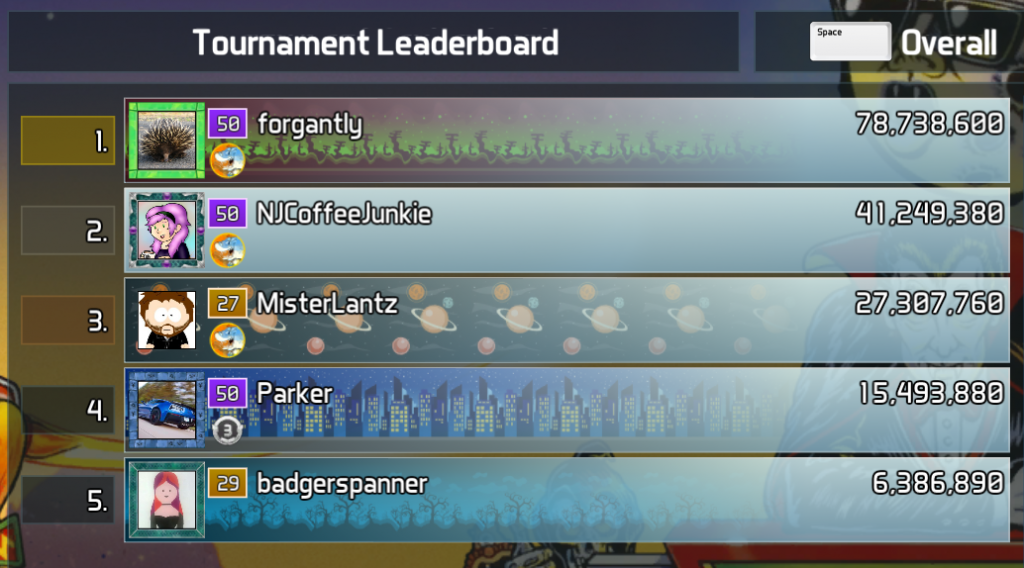 This week's tournament is Theatre of Magic!
I'd like to thank tournament director SamiHiggins for stepping up and bringing back this fun weekly contest for the community.
As Sami has resigned from her staff role over the weekend, I will be resuming responsibility for creating each week's tournament starting next week.
Thank you again, Sami!
Notable streams and videos of the past week
Dracula chapter six!
Crafts with Cleo: Sci-fi pinball letterforms!
HermitCraft! 2 episodes?!
Meet-ups and Conventions
I'm still in the process of planning a series of Meet-ups during my October road trip! Announcement to come!
Confirmed upcoming conventions
Until next time, y'all…
Thanks again to ThatTommyBoii for help compiling all this and keeping me on track!
This has been Joe Hills from Nashville, Tennessee.
Keep adventuring!