Howdy folks!
It's Tommy time! Community Liaison ThatTommyBoii reporting for another week of newsletter duty!  Thanks everyone for your patience for this week's newsletter, since last week Joe and I were off for the holiday.
Let's go ahead and get to the updates!
PlayOnCon fun!
I'm sure lots of fun was had at this year's PlayOnCon! Joe was running two contests this year, a Minecraft build contest and a table flipping contest.
I hope all the lovely folks who were able to attend had a great time, thanks for sharing in the fun!
Other upcoming conventions
Pinball FX3 weekly challenge with Sami Higgins
Week 4 Results: Kindalas victorious in Junk Yard!
Congratulations to Kindalas for his first win, what a close one!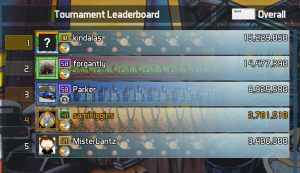 Week 5 Results: Forgantly wins The Getaway!
Another landslide pinball win for Forgantly, congrats!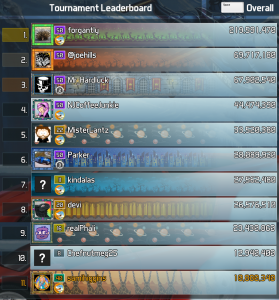 Week 6 Begins: Attack from Mars
Starting this week, the format has changed. The tournaments will now only last for 5 days per week, make sure you get that pinball rolling!
Learn how to compete in Activity-Sign-Ups > #weekly-pinball-challenges  and get your name in next week's results!
Minecraft server updates
What have folks been up to on the minecraft servers? Let's take a look!
Everstorm Obituaries
Em discovered the meaning of life whilst fighting a skeleton and being obliterated by an unseen creeper.
Lukely wished to die doing the bed trick, but instead perished to the minions of the evil dragon surrounded by a pool of holy water that had little effect.
Deep Slate Nine
It's been one month since the expeditionary teams set out to begin work on their outposts. The chunks contained between the teams are still resetting at random, and the treasures held within only seem to increase in diversity.
Regardless, the outposts grow day by day, gathering materials to face the unknown, and look really cool while doing so. One can't help but wonder what kind of magic these teams are up against…
If you'd like a refresher on the B'hala build contest, take a look back in Newsletter #8!
Videos to watch
Are you caught up on Joe's content? Here's some videos in case you've missed anything!
HermitCraft
Since the last newsletter, two more episodes of HermitCraft have come out, thanks Joe!
Watch BdoubleO100 talk about RenDog, then see RenDog talk to everyone else. Cool!
Up next, take a look at this! HermitCraft has updated to 1.19. It's wild! Tadpoles and mud bricks and froglights, oh my!
Crafts with Cleo streams
What's more satisfying than flipping a table? Flipping a decorated table! If you wanna see Joe decorate the table used in this year's table flipping contest, check out these VODs!
So long for now…
Thanks y'all for reading this newsletter, and thank you to Joe for helping me get it just right! As always we appreciate feedback in the Joe Hills Meta > #feedback-newsletter channel.
This has been TommyBoii reporting for newsletter duty.
See you around!