Howdy folks!
It's Tommy time! Community Liaison ThatTommyBoii reporting for newsletter duty!
If you're looking for updates you've come to the right place, here's your weekly news!
Hermitcraft TCG Card Game Live
Have you been watching all the hermits playing the HermitCraft TCG and thought "Wow I wish I could collect and play this in real life!"? Well now you can! VintageBeef and the Hermits have announced a physical edition of the game available for preorder now! You can find that over here! If you're interested in seeing what Joe's common card looks like you can take a look at this link here!
The Federal Trade Commission requires that ads and sponsors be disclosed when goods or services are endorsed. Joe does make a small royalty off the sales of the card game, but this is not a true sponsorship as Joe is a Hermit and has been working with the team responsible for having these cards released. Better safe than sorry!
2023 Q2 quarterly meeting VOD and minutes
Thanks to all the folks who attended our quarterly meeting! If you missed it and would like to see the VOD you can do so here!
If you want the minutes of that meeting they are available for folks to read here.
The next quarterly meeting is tentatively set for late July or early August depending on Joe's availability, we will bring you the final date once we have that ready!
Minecraft Servers
Stay updated on our Minecraft servers!
Deep Slate Nine downtime
DS9 needs to have it's operating system upgraded! Joe will be taking care of that so you can expect server downtime from May 30th to May 31st.
DS9 Petitions
You can find the VOD and minutes for the April 2023 DS9 petitions at this page: https://joehills.net/petitions-april-2023/
DS9 Yuri's Night parade
The Yuri's Night parade building contest was out of this world! Many cool designs were featured by our stellar members of the community, and I'm over the moon with everyone's creative aspirations! Please be sure to watch the VOD and enjoy the floats!
Thank you to Team Shiny for hosting!
DS9 event schedule
Earth Day Parade, hosted by Team Earth Kingdom Scouts

Sunday, April 23rd, 2pm US Central Time

Kentucky Derby Parade, hosted by Team Blackwater

Sunday, April 30th, 2pm US Central Time

DS9 Petitions

Saturday, May 20th, 1pm US Central Time

Pride Parade, hosted by Team Gaymers

Sunday, June 11th, 2pm US Central Time

DS9 Petitions

Saturday, June 17th, 1pm US Central Time

Summer Solstice Parade, hosted by Team SCP

Saturday, June 17th, 2pm US Central Time

DS9 Map Art Build Contest

Ongoing until judging on Saturday, July 15th
Everstorm obituaries
ChefNutmeg got yeeted into lava by a sad boy
Modded SMP
Server operator ToxxicGlitter is still taking suggestions for the upcoming modded server restart, we're looking to have that launched in the back half of June. Stay tuned for more details to come!
Pinball FX3 Weekly Tournament
Week 13: Creature from the Black Lagoon
Congrats to Mr. Hardluck for his win!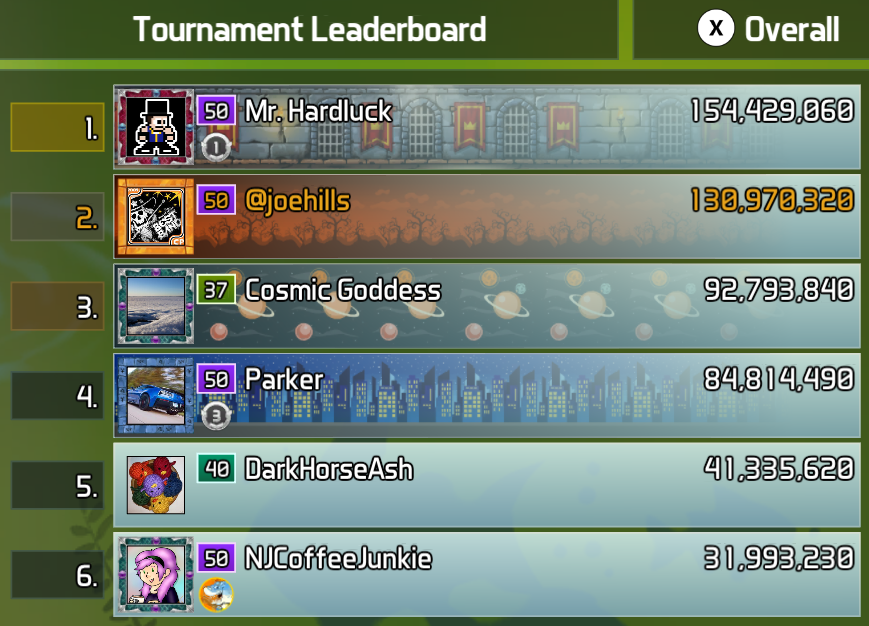 Week 14: Monster Bash
This table has not been started yet as Joe needs to reset the tournament, but you can look forward to that going live early Tuesday evening.
Upcoming conventions
Music City Multi Con has been announced! You can expect to see Joe there, though tickets are not yet available. Stay tuned for that!
Notable streams
So long for now…
Thanks for tuning in, I hope you have a beautiful week and many moments of small joys!
This has been TommyBoii reporting for newsletter duty.
See you around!